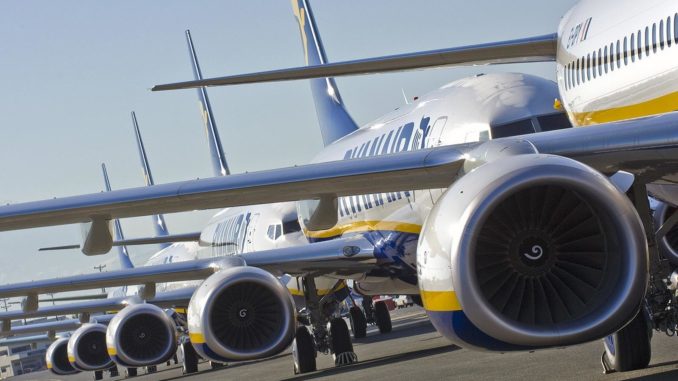 Ryanair CEO Michael O'Leary has sent a video message to staff saying that up to 900 jobs are at risk with the Irish budget carrier.
The message, aimed at Pilots and Cabin crew, said that redundancies would be announced by the end of August.
Mr O'Leary cited falling profits at the airline as he told staff: "I'm sorry to advise you that this means we need to cut our aircraft numbers and our staffing, not just for summer 2020 but also in winter 2019.
"This will result in some base cuts, some base closures, and I'm very sorry to say, some job losses this winter for pilots and cabin crew, at the end of our summer schedule in September and October, and also some immediately after Christmas."
It was also announced that Mr O'Leary's salary was being cut to €500,000 as a result of the profit falls but its doubtful that will come as much comfort for those staff members now facing redundancy.
According to Mr O'Leary, who has previously described Ryanair pilots as "a bunch of layabouts", the company has around 500 too many pilots and 400 too many cabin crew members.
Pilot Unions in the UK and Ireland are understood to be monitoring the situation.