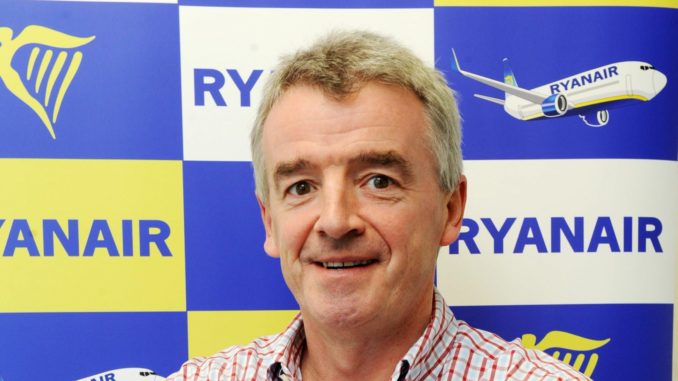 Ryanair Holdings, the parent group of Ryanair (FR/RYR), is to cut Chief Executive Officer Micheal O'Leary's salary in half according to the airline's annual report.
The outspoken CEO was paid a basic salary of just over €1m in 2018 as well as a bonus of nearly €800,000.
The airline is now facing tough financial times following delays with the delivery of its new aircraft, the 737-8200, lower fares and rising fuel prices.
Quarter 1 profits for 2019 were down 21% compared to the same period last year despite traffic being up 11%.
As a result, Mr O'Leary has agreed to a new 5-year contract that will see his basic salary cut by 50% to €500,000 and a 50% cut to his maximum bonus to €500,000 a year.
It isn't all bad news for Mr O'Leary though. The contract also includes 10 million share options which can be cashed in at €11.12 per share if Ryanair's net income exceeds €2 billion in any year up to 2024. A potential windfall in excess of €111m
This is on top of the 44 million shares Mr O'Leary already owns which are worth around €414m