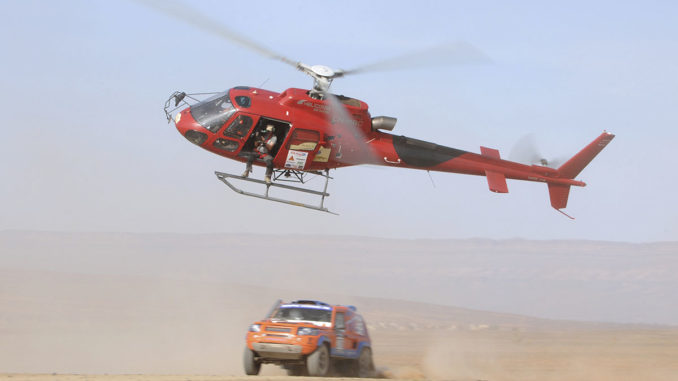 Blackpool-based Helispeed has announced a new contract with Heliconia Air Services of Morocco which will see Helispeed supply them with qualified pilots for 12 months.
Helispeed will supply pilots from its 'Heli-Trax' database which holds over 700 highly trained and vetted pilots from across the world.
Gemma Walker, Operations Director, Helispeed, said: "This agreement will allow Heliconia Aero Solutions to continue its fantastic work in a seamless manner, with the reassurance that our highly-trained and professional pilots will be provided quickly and at short notice, for both their short and long term operations.
"As part of the agreement, Heliconia Aero Solutions will have access to our database of over 700 pilots, who have experience working across many aviation disciplines, including global repositioning, VIP transport, offshore operations, flight testing and pilot training.
"We vet all of our pilots, ensuring they have the right experience in flying and navigating the specific aircraft provided. We also take care of the administrative, HR and logistical tasks associated with placing pilots, making life easier for operators."
Based in Marrakech, Heliconia has a fleet of Eurocopter and Augusta aircraft which it uses for a raft of services including offshore transportation, aerial surveying, film & photography and VIP transport.
Helispeed was founded in 2009 to connect aviation operators with appropriately vetted and fully trained pilots. They also offer a range of support services including flight testing, acceptance and re-positioning of aircraft.