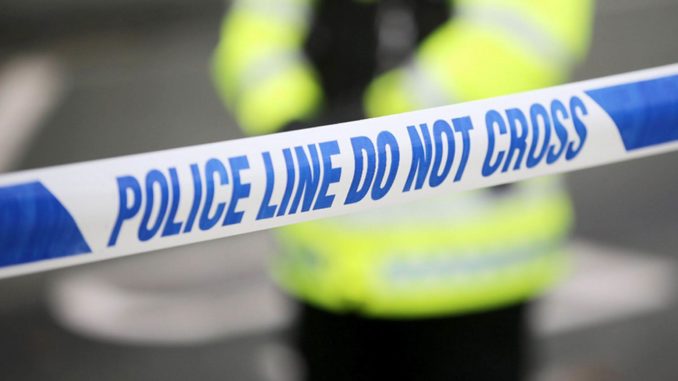 A helicopter with 5 people on board went missing near Caernarfon bay in North Wales on Wednesday en route to Dublin from Luton.
North Wales Police have confirmed that the crash site has been located and the bodies of all five people on board had been found.
Mountain rescue teams found the helicopter in the Rhinog Mountains in what were described as appalling conditions.
Search and Rescue crews from Caernarfon & St Athan had been involved in an aerial search for the missing aircraft on Wednesday evening but this was suspended due to poor visibility.
Following the checking of information including, mobile phone data, the search was moved inland where North Wales Police took over coordinating Mountain Rescue teams.
Supt. Gareth Evans at North Wales Police said "The aircraft, a red Twin Squirrel helicopter had failed to arrive in Dublin from Luton yesterday afternoon instigating a full sea and then land search and rescue operation. Initially, its last known position was believed 'over sea' in the Caernarfon Bay area but this was then narrowed to a land based search co-ordinated by North Wales Police in Snowdonia involving all local and RAF Mountain Rescue Teams. Local conditions were described as atrocious with visibility down to less than 10 metres in places. My thanks go out to the professionalism and commitment of all those personnel involved in this operation.
Formal identification has not taken place so details of the passengers are not being revealed at this time. Families of those on board the aircraft are being supported by specialist Police Family Liaison Officers. Our thoughts are very much with them and on their behalf I ask you respect their privacy at this very difficult time. HM Coroner for north west Wales Mr Dewi Pritchard-Jones has been informed and he has 'opened' an investigation.
The terrain where the aircraft has been located is remote and in places hazardous. I'd also like to thank the local community for their support and assistance but I'd also ask people to refrain from visiting the area as it is now subject of a full investigation led by the Air Accident Investigation Branch to establish what led up to and caused this tragic event.
We are also appealing for help from the public and local communities and so I'd ask if anyone sighted the aircraft flying over Snowdonia yesterday to contact North Wales Police via the live web chat http://www.north-wales.police.uk/contact/chat-support.aspx or by phoning 101."
The aircraft is understood to be a Red Eurocopter AS355 Ecureil 2 "Twin Squirrel" and is privately owned. Aviation Wales has taken the decision not to publish the registration until formally confirmed and released by the Police.
The UK Air Accident Investigation Branch (AAIB) have been informed.