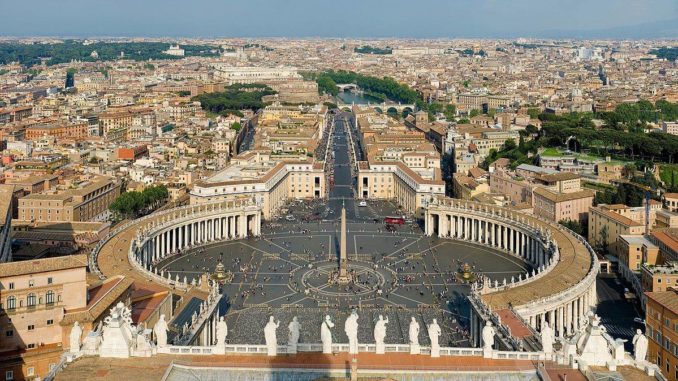 Flybe (BE/BEE) are operating a twice weekly service to Rome (FCO/LIRF) from today.
Rome's Fiumicino Airport will be served on a Tuesday and a Saturday from this week with the inaugural flight departing Cardiff Airport (CWL/EGFF) at 13:50.
The route is perfect for a short break in the Italian capital where you can take in sights such as Vatican City with St Peters Basilica or see the art in the famous Sistine chapel Michelangelo's famous ceiling.
Being the heart of the roman empire, Rome also has some of the best examples of roman architecture including the Colosseum and Agrippa's Pantheon.
With flights starting at £24.99 it's a great place to enjoy a city break or as a base to explore Italy's west coast.
Starting tomorrow Flybe will also be adding to the Italian style with flights to Verona (VRN/LIPX). The first flight leaves Cardiff at 16:20 on the 29th March.
Verona is the gateway Lake Garda in northern Italy with its stunning scenery. It's most famous for being the setting for Shakespeare's Romeo and Juliet. You can even visit the supposed site of Juliet's house with the infamous balcony.
So if you fancy some history, culture and style the Italian way you now have even more choice from Wales' national airport.
Useful Links