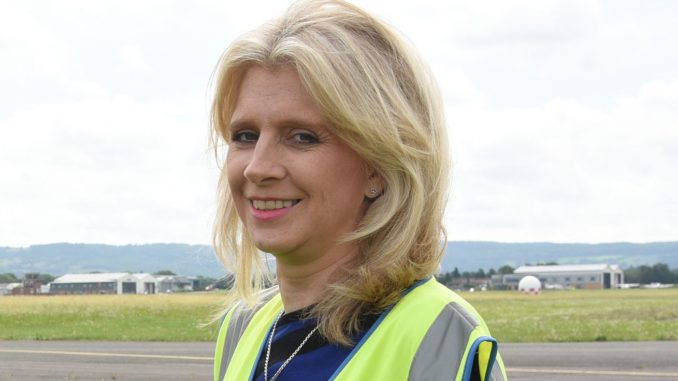 Gloucestershire Airport Ltd, which owns and operates Gloucestershire Airport (GLO/EGBJ), has appointed Karen Taylor as its new Managing Director.
The airport is a key Business and General Aviation airport which is used for executive travel as well as pilot training and is vital to the local economy.
Ms Taylor was promoted within having previously been the Interim Managing Director and Commercial Finance Director, a role which saw her being central to the development of the long-term vision for the airport.
She has already helped to secure funding for runway improvement works and other projects which will improve the airport and its infrastructure in a bid to attract new opportunities to the region.
Ms Taylor said: "Gloucestershire Airport is a unique and important asset for the county. I firmly believe we have a strong foundation to develop the airport into a 'gateway for growth' for the many significant developments being brought forward across the region; a destination of choice providing connectivity to and from national and international destinations; and a centre of excellence for all aspects of business aviation, aviation training and other related activity."
The airport says that its plans, which include a new business park development, will create around 1,520 new jobs.