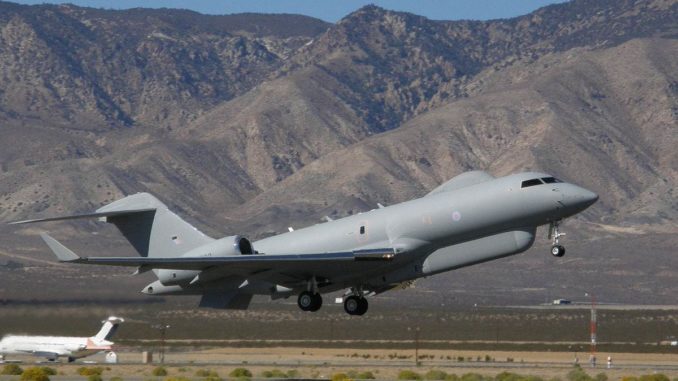 It has been a day of mixed news for North Wales with Raytheon UK opening a new hangar and Marshall Aviation considering closing its Broughton site.
Raytheon UK, who currently employ 145 people at their site in Broughton, Flintshire, have officially opened a new hangar as part of a £130m deal to maintain the UK's surveillance fleet of Sentinel aircraft.
The brand new Hangar 119 was opened by First Minister Carwyn Jones today and is equipped to completely overhaul the RAF's fleet of Sentinel surveillance aircraft.
Richard Daniel, Raytheon UK chief executive said: "We have created around 50 jobs in Broughton over the past 18 months, and anticipate the need for a further 200 over the next three years depending on export opportunities."
The Raytheon R1 Sentinel aircraft is the Royal Air Force's last weapon in surveillance. It is based on the Bombardier Global Express corporate jet and normally operates at over 40,000 feet to ensure a high resolution view of a large battlefield area.
RAF Sentinels are currently providing support for the fight against so-called Islamic State.
On another part of the Broughton site, Marshall Aviation delivered a blow to the North Wales aviation community though when it announced it was entering a 45-day consultation with its workforce over the closure of the Broughton branch.
The move, which has been blamed on significant losses, puts 120 jobs at risk at the site.
Marshall Aviation offers technical support, operational support and sales of new and pre-owned business aircraft as well as FBO (Fixed Base Operator) services at several airports.
It said its operations at Cambridge, Kirkbymoorside, Brize Norton and Birmingham would not be affected.