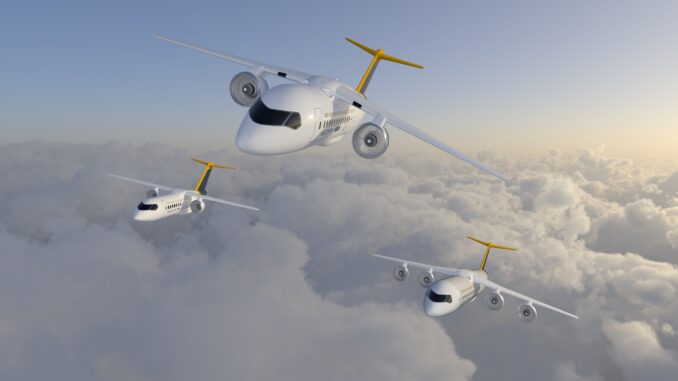 Hydrogen electric propulsion technology for aircraft could be scaled up quicker than originally thought according to Max Brown, Vice-President of Technology at GKN Aerospace.
The aviation industry is striving towards net zero and the demand for zero-emissions flights is driving the technological research into hydrogen power which is expected to be at the heart of the future of aviation power.
Bristol-based GKN Aerospace is leading the hydrogen electric propulsion programme 'H2GEAR'. While this began by targeting a 19-passenger hydrogen aircraft solution, the ambition has now shifted with larger ambitions in mind.
"We found that efficiency of the electrical power distribution and electric motor were extremely important, and that more conventional fuel cell based propulsion systems would not be attractive for regional size aircraft and above. However, by using the on-board liquid hydrogen to cool our electrical system and motors, we gain substantial efficiency improvements, enabling us to reduce the on-board power generation, motor size and mass, as well as the mass of our distribution cables."
The H2GEAR team now has plans to scale the technology to aircraft with 96 passengers, and are presently studying the technology for scaling up to even larger aircraft.
As a result, H2GEAR is on track to deliver a ground-based demonstration of a scalable hydrogen-electric propulsion system by the end of 2025, with entry into service targets in regional platforms by early 2030s.
GKN Aerospace has joined forces with other major companies in the south-west region to form Hydrogen South West – a cross-sector partnership which aims to act as a catalyst to create a hydrogen infrastructure ecosystem in the South West.