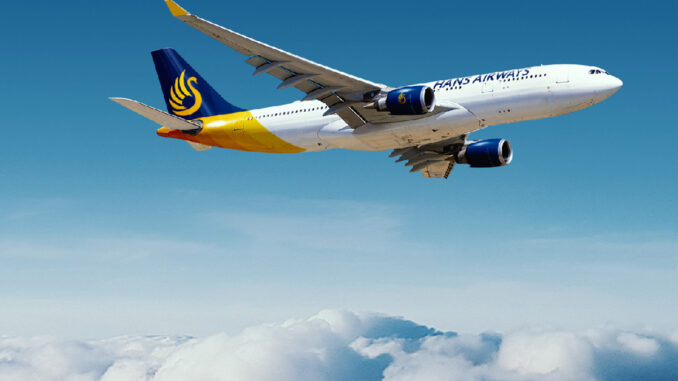 UK start-up Hans Airways is restructuring its operation after it needed further investment to begin its planned services which has resulted in a delay to its planned launch by the end of 2022.
The alarm was raised after we were contacted by several crew members who had their job offers withdrawn.
A spokesperson from Hans Airways told UK Aviation News that: "Hans Airways is committed to launching long haul, affordable commercial air services between the UK and India.  It is working on a restructure in order to progress that goal, including advancing talks with new parties to secure additional investment to meet AOC requirements.  Launching an airline is a long journey and some turbulence is inevitable."
Their sole aircraft, a leased Airbus A330, has also been inactive for some time at their Birmingham base whereas it was previously operating training flights during this phase which sources close to the airline say are in the final stages of that training.
Hans Airways had been due to launch flights between Birmingham and Amritsar, India before the end of 2022 but with just 8 weeks left of the year, no start has been announced.
Hans Airways is the brainchild of Satnam Saini and Ruchir Verma and the airline intends to operate a hybrid model of LCC pricing and full service onboard.
Seizing an opportunity though, Air India already launched flights on Hans Airways' planned route to Amritsar perhaps stealing the march on the start-up.
This is a developing story and will be updated.