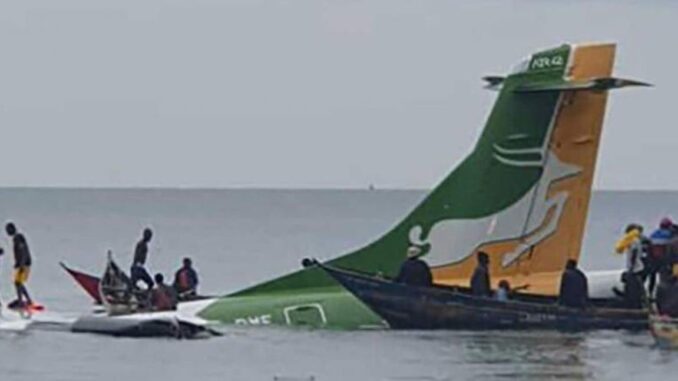 At least 19 people are known to have died when a Precision Air ATR-42 crashed into lake Victoria earlier today.
43 people were onboard the flight and reports suggested that 26 had been rescued and sent two hospital.
Local sources say that the pilots were initially in contact with authorities from the cockpit but may have died since.
Witnesses described the aircraft as "plunging" into the lake as it approached Bukoba airport and bad weather may have been a contributory factor.
Local fisherman were amongst the first on the scene and used ropes to bring the aircraft closer to shore.
This is a developing story and will be updated.