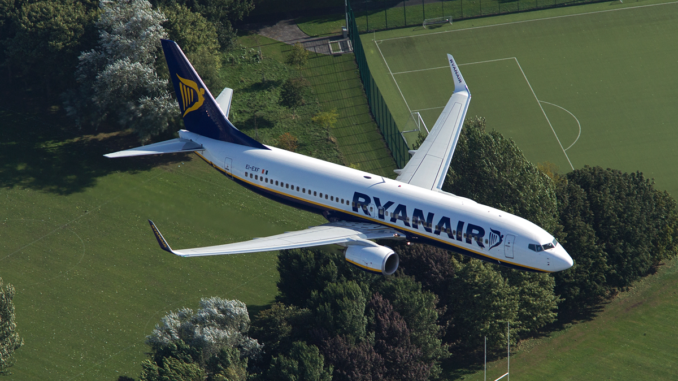 French Authorities seized a Ryanair Boeing 737-800 at Bordeaux Airport (BOD/LFBD) earlier today in a row over money.
Ryanair is said to owe nearly £427,000 after the subsidies it received from Angouleme regional airport between 2008 and 2009 were deemed illegal by the European Commission.
The aircraft was due to operate a flight to London Stansted and had 149 passengers waiting to board when it was seized and the French Civil Aviation Authority, The DGAC, has said it will not be released until the money is paid.
In a statement the DGAC said: "It is unfortunate that the state had to take such action, which led to the inevitable inconvenience of the 149 passengers on board the immobilised plane".
Ryanair sent another aircraft to Bordeaux to operate the flight and all 149 passengers eventually reached  London Stansted.