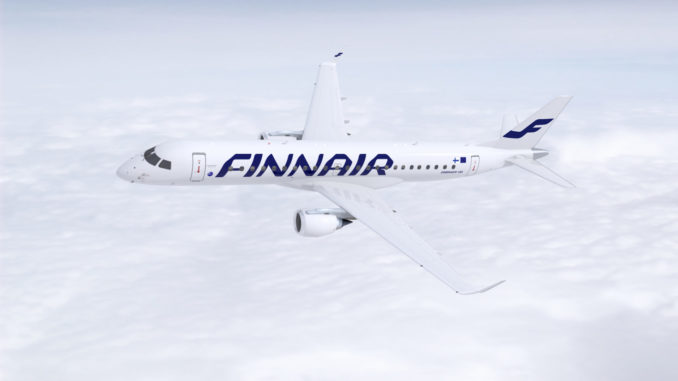 Finnish airline Finnair (AY/FIN) has announced it is increasing the frequency of its link between Helsinki Vantaa (HEL/EFHK) and Edinburgh (EDI/EGPH).
The summer-only route becomes a year-round operation with 3 weekly flights between the two capitals.
The flight is operated by a Finnair Embraer E190 and will operate a Monday, Wednesday and Friday from the 26th March 2018.