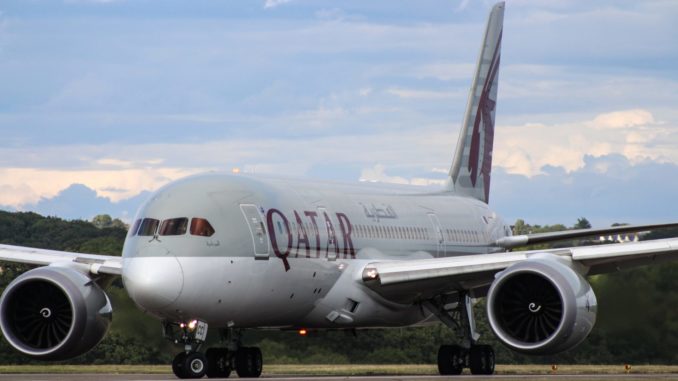 Qatar Airways (QR/QTR) has confirmed it is increasing its Doha (DOH/OTHH) to Edinburgh (EDI/EGPH) service to ten flights per week from February 2023.
The service is operated by a Boeing 787-8 aircraft and will add further connectivity from Scotland's busiest airport to the rest of the world via Doha.
Kate Sherry, Aviation Director at Edinburgh Airport, said: "This increase in frequency is a real show of faith in the Edinburgh market and we're looking forward to working with Qatar Airways to further enhance and develop this important route to Doha in the future.
"Offering passengers choice is something that's really important to us at Edinburgh, and these additional flights will open up Qatar and onward connectivity to even more people in 2023."
The increase in frequency will see Qatar Airways operate a daily afternoon service between Edinburgh and Doha and a morning service on Tuesday, Thursday and Saturday.