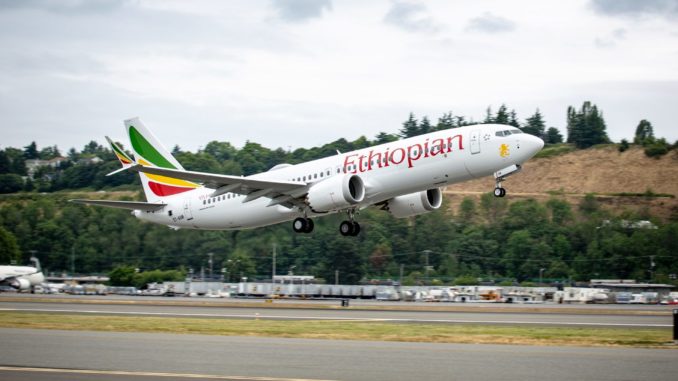 An Ethiopian Airlines Boeing 737 Max 8 aircraft (ET-AVJ) has crashed shortly after take off from Addis Ababa airport (ADD/HAAB) killing all onboard.
The aircraft, which was delivered to the airline in November 2018, was operating flight ET302 to Nairobi and data from Flight Tracking site, FlightRadar24 showed the aircraft reached a maximum altitude of 8,600ft before crashing.
Images widely shared on social media show an impact crater near Bishoftu showing total destruction of the aircraft. According to Ethiopian Airlines there were 149 passengers and 8 crew on board. Seven British nationals are understood to have been among the victims.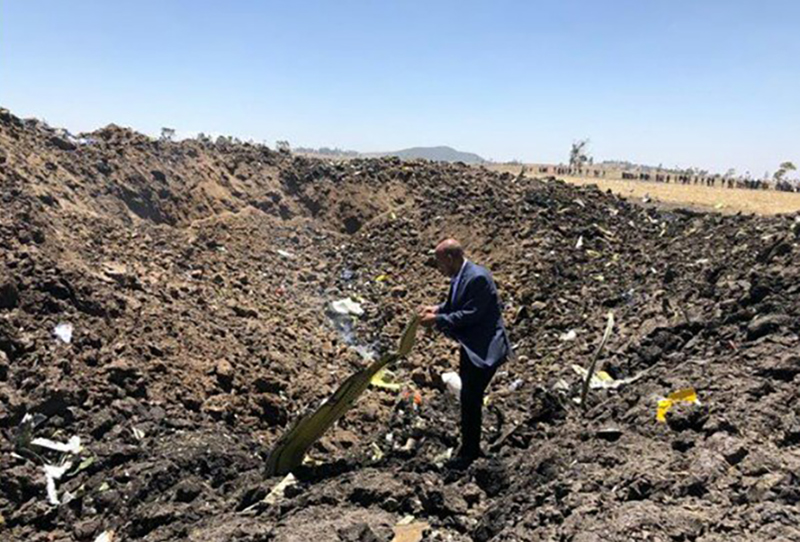 The crash is the second Boeing 737 Max 8 to crash shortly after take off. In October 2018 a Lion Air 737 Max 8 crashed into the sea just 12 minutes after take off from Jakarta.
The preliminary reports into that accident attributed the blame to Angle of Attack (AoA) sensors that resulted in an uncommanded nose down trim being applied to the aircraft.
According to the data on Flightradar 24, Flight ET302 took off at 08:38 (Local time) and climbed normally to 8.150ft. It then descended to 7,725ft before climbing again to 8,600ft before data stopped at 08:44. It should be noted though that the altitude change could just be small anomalies in the data reporting.
Ethiopian Airlines issued a statement regarding the accident.