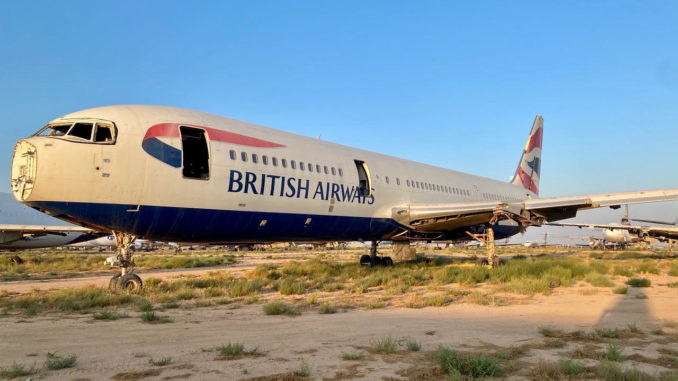 Following her retirement from British Airways in 2014, former "City of Rome" has gradually been broken up for parts and has had sections of her exterior skin turned into MotoArt's popular PlaneTags.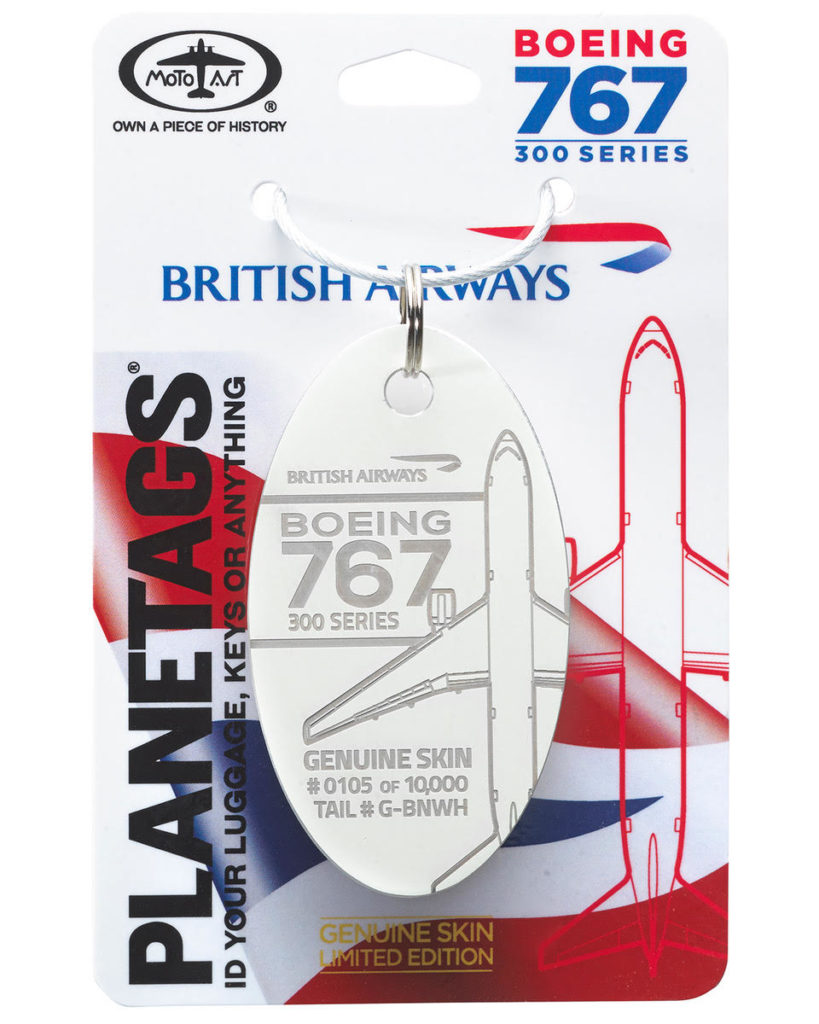 These are scheduled to be released on Thursday at 1800hrs on the MotoArt website. Blue tags are priced at USD$34.95 and white tags at USD$29.95.
PlaneTags creator, Dave Hall, started Planetags in 2016 and has preserved 85 different aircraft and aims to release one commercial and one vintage aircraft per month. His company has created over half a million tags as of 2020. He is also hoping to release a British Airways 747 tag to coincide with the retirement of British Airways' 747 fleet.
MotoArt was also commissioned by British Airways to preserve parts of G-BNLJ as part of the BA100 celebrations to be given to staff. G-BNLJ was stored at Teruel Airport in Spain following her retirement in September 2016.
"City of Rome" is not the first Speedbird to be turned into tags for collectors. Olympic liveried A319 G-EUOH and recently retired 747s G-CIVM and G-CIVG have also previously been upcycled beyond retirement.