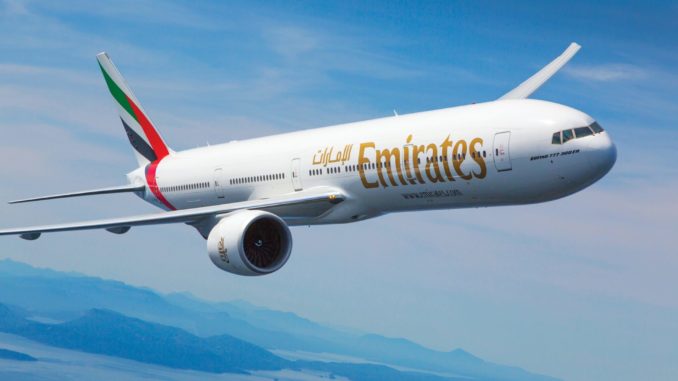 Dubai based airline Emirates (EK/UAE) has lost the right to appeal to appeal a decision that they are liable for compensation to passengers for missed connections outside of the EU.
Under EU regulations, any passenger whose flight was delayed for three hours or more is liable to compensation but Emirates claimed that passengers whose flights were delayed by less than three hours, but was enough to miss a connecting flight in Dubai, were not covered under the rules as Dubai is outside of the EU.
The courts disagreed and ordered Emirates to pay €600 to each passenger affected.
The Supreme Court today refused to allow Emirates leave to appeal the ruling effectively ending the legal route for Emirates and the UK Civil Aviation Authority (CAA) has called on the airline to pay the compensation that is owed immediately.
In its decision, the Supreme Court stated that Emirates' appeal did not raise an arguable point of law because the Court of Justice of the European Union had already given a clear answer.
The CAA commenced the action against five airlines on this point, including Emirates, in Spring 2017 after it saw failings in passengers being compensated for a long delay as a result of a missed connection outside the EU. According to the CAA, Four of the airlines moved into compliance following the CAA's enforcement action. Emirates was the only airline that sought leave to appeal the ruling.
In a statement, Andrew Haines, Chief Executive at the CAA, said:"Emirates priority should be looking after its passengers, not finding ways in which they can prevent passengers accessing their rights. They have failed in their attempts to overturn the Court of Appeal Judgement, which now means that millions of pounds worth of compensation is due to its customers. It is time for Emirates to pay what is owed.
"These types of court cases can be avoided when airlines commit to the Alternative Dispute Resolution scheme, to ensure a legally binding resolution to any disputed complaints about delays, cancellations and baggage. 35 airlines have already committed to ADR covering almost 80% of UK passenger journeys. This case highlights why it is so important for Emirates and the other remaining airlines, to follow suit in the interests of their passengers."