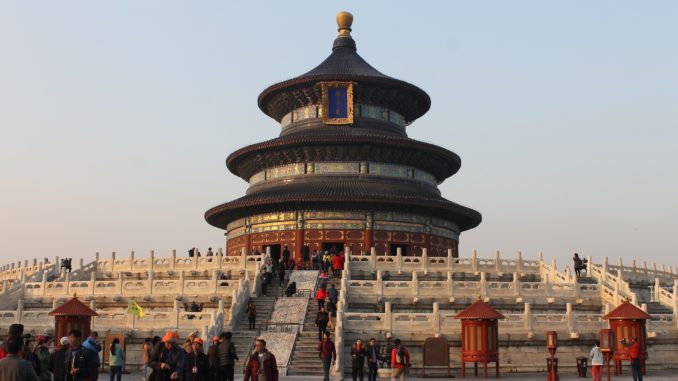 Hainan Airlines (HU/CHH) is planning to start an Edinburgh (EDI/EGPH) to Beijing  (PEK/ZBAA) service from in 2018.
The flight will operate up to 4 times per week with two inbound flights Beijing to Edinburgh going via Dubin (DUB/EIDW), and another two routing from Beijing to Dublin via Edinburgh.
It will be operated by a Hainan Airlines A330-300.
The service was announced by the airline today but isn't currently available on the airline's website.
Planned times for the services are:
Beijing – Edinburgh via Dublin 
HU751 PEK 01:30  DUB 06:00 – Departs 0800 EDI 09:10 (Thurs/Sun)
HU752 EDI 11:10  PEK 05:00+1 (Thurs/Sun)
Beijing – Dublin via Edinburgh
HU749 PEK 01:30 EDI 06:00 Departs 0800 DUB 09:10 (Tues/Sat)
HU750 DUB 11:10 – PEK 05:00+1 Tues/Sat