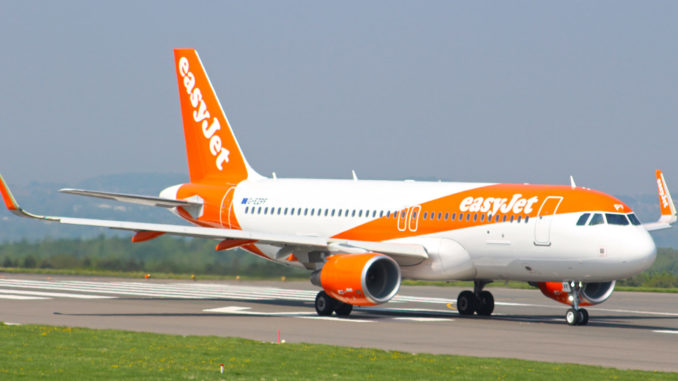 Southend Airport has had some welcome news. Low-cost carrier easyJet has added two new cities to their list of direct destinations from SEN/EGMC. Starting in December, Grenoble (GNB/LFLS) and Geneva (GVA/LSGG) will join their itinerary, which currently spans Alicante, Amsterdam, Faro, Grenoble, Malaga, Palma, and Paris.

It's hoped that these new routes will form part of a steady climb back for Southend. The pandemic decimated the airport. In 2019, Southend had over two million passengers pass through its terminal. The next year, trips were cancelled en masse as the whole travel industry entered into a painful period that saw just 400,000 use the airport, with 250,000 of those prior to March 2020 when Covid restrictions were formalised by governments. Airlines like WizzAir, Loganair, and Widerøe cut routes – and in the Norwegian carrier's case moved out altogether, shifting operations to Heathrow in the spring of 2021. At the end of 2022, passenger numbers at Southend had fallen to just 90,000.


The new routes are set to commence in December. They're significant for the airliner as an expansion of their winter plans – new flights to Hurghada in Egypt and Rovaniemi in Finland from the UK have been recently announced – but perhaps more significant for the airport. At the time of writing, Southend has no winter departures at all. The hope is that travellers will look at Grenoble and Geneva as being viable city breaks. Again, this fits into the strategies of both the carrier and the airport. Amsterdam is one of the most popular city breaks in the world, with hotels there logging five million international arrivals in 2022. Before 2020, the easyJet passage to the Netherlands was the most popular departure from Southend. easyJet relaunched the route in May 2023, flying four times a week directly to Schiphol (AMS/EHAM).


When we think of city breaks, Switzerland isn't necessarily the first destination that springs to mind. Geneva has long been a favourite arrival point for those hitting the slopes, as it's less than 90 minutes from a dozen Alpine resorts. However, when popular city breaks via easyJet for British tourists hit the papers, they're inevitably dominated by either the cultural capitals – Amsterdam, Paris, and Barcelona – or summer sun sojourns like Malaga, Athens or Lisbon. When the sun is shy, those cities can seem a little quiet and autumnal. By contrast, Geneva comes alive in the winter season as locals and local businesses prepare for the influx of skiers and snowboarders.


Geneva's Christmas markets are legendary and fun for kids of all ages. The biggest is to be found at Jardin Anglais, but if you'd rather something more intimate, then coffee and fondue can be readily found in cafes throughout the cobbled streets of the Old Town. Ice rinks also pop up all over Geneva in winter, illuminated by the Geneva Lux Festival, where artworks made of lights furnish a festive feel. Swiss luxury can be had for the price of a ticket at the Patek Philippe Museum, which has over 2,500 items from the personal collection of founder Philippe Stern.

Grenoble is known as the capital of the French Alps in France. This region is famous for its skiing slopes in the winter and mountain trails in the summer. The city, which is situated in the middle of 4 mountain chains (Vercors, Chartreuse, Belledonne, and Oisans), is surrounded by 20 ski resorts which are just 40 mins away. Some of the most famous ski resorts are Les Sept Laux, Saint Pierre de Chartreuse and Les Deux Alpes. These are ideal for sports enthusiasts and families alike. During the summer, the city is famous for its mountain trails.

The addition of Grenoble and Geneva shows how popular winter breaks are becoming in the UK. This means that the return of Southend to being a year-round airport can only be good news.