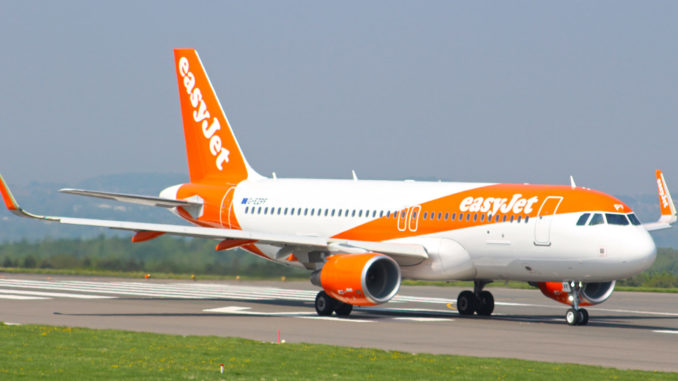 European airframer Airbus has signed an agreement with leading Low-Cost Carrier easyJet (U2/EZY) to research Hybrid and Electic 'Green' aircraft.
The Memorandum of Understanding (MoU) between the companies will see them cooperate in a joint research project to asses the viability and look at solutions for hybrid and electric-powered aircraft for the future.
Johan Lundgren, CEO of easyJet, said: "easyJet has a long tradition of efficient flying and a long-term partnership with Airbus. Our priority is to continue to work on reducing our carbon footprint in the short-term while we work to support the development of new technology, including hybrid-electric planes which promise to radically reduce the carbon footprint of aviation.   
"I am therefore delighted to be working with Airbus on a new hybrid and electric plane research partnership. The project will aim to identify the detailed technical challenges and requirements for hybrid and electric planes when deployed for short-haul flying around Europe so that we can help shape the technology and airline networks of the future. We hope this will be an important step towards making hybrid-electric planes a reality."
Together they will on what they say are the three distinct work packages that will define the impacts and the requirements needed to make next-generation sustainable aircraft enter into commercial service.
Guillaume Faury, Airbus Chief Executive Officer added: "Airbus is committed to meeting aviation's decarbonisation objectives. By focusing our research efforts on hybrid and electric propulsion technologies, we are doing just that – playing a leading role, alongside our customers, in the development of clean and safe technologies for the sustainable future of our industry."
easyJet is already working with US start-up, Wright Electric, to look into electric power for aircraft and that work will continue alongside the partnership with Airbus.
Wright Electric's challenge is to build an all-electric commercial passenger jet capable of flying passengers across easyJet's UK and European network within the next 10 years.