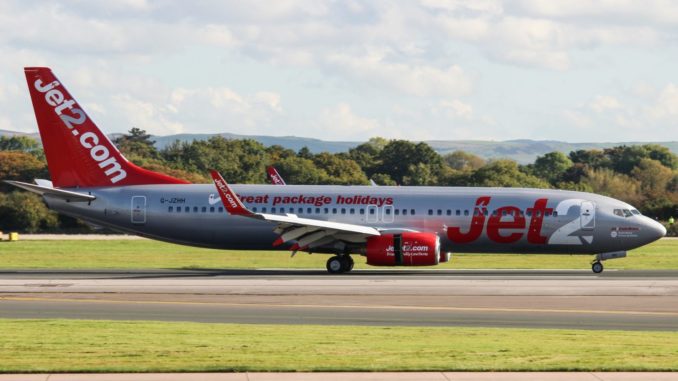 RAF Typhoon interceptors have been scrambled to intercept a Jet2 flight from Stansted to Dalaman which was being endangered by an unruly passenger.
It was originally reported as a Ryanair flight but has since been confirmed as LS1503 which departed Stansted just before 5 pm this evening. The aircraft flew out over the north sea before returning to Stansted.
There are unconfirmed reports that a passenger was trying to force open the door of the Airbus A321.
The Quick Reaction Alert (QRA) aircraft were scrambled to assist the aircraft and "sonic booms" were reported over Bishops Stortford, Hertfordshire as they raced to meet the flight.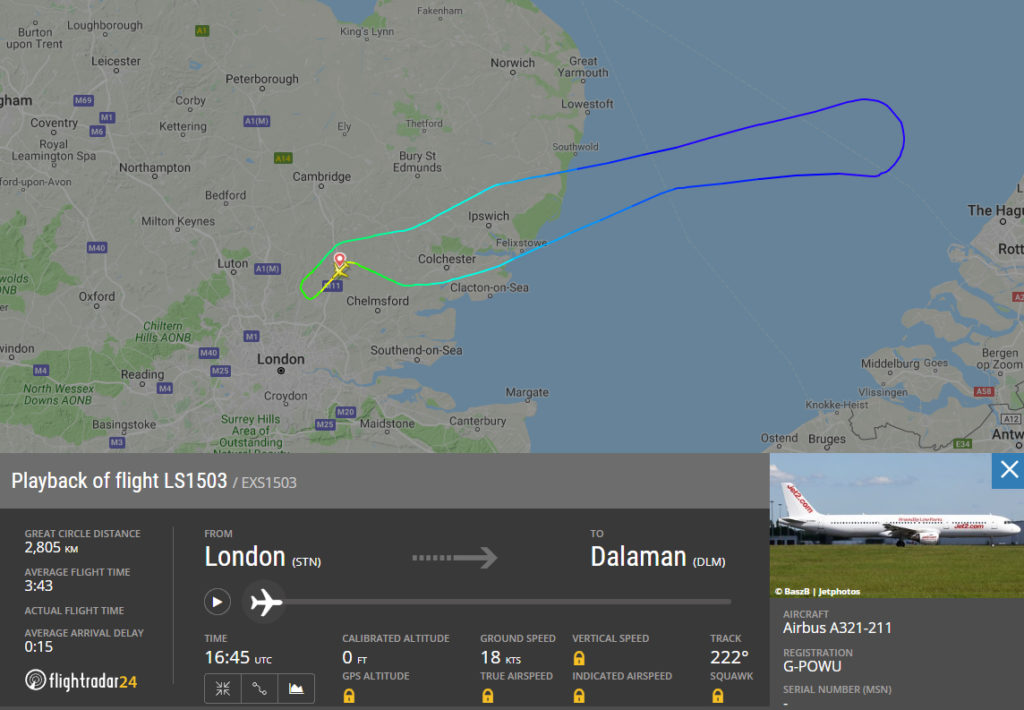 Local police in Hertfordshire received reports of "explosions" but later confirmed that these were related to the RAF aircraft.
In a statement, Hertfordshire police said: "We have received numerous reports in the last hour of a loud explosion heard in Bishop's Stortford and other locations on the eastern side of Hertfordshire. This is believed to relate to a military aircraft passing over the area and no cause for concern"
A spokesperson for Jet2 said "We are aware of an incident regarding an extremely disruptive passenger on a flight from Stansted to Dalaman earlier this evening. 
"The aircraft has returned safely and we are liaising with the relevant authorities to support their investigation. We are working hard to ensure the remaining customers reach their destination as soon possible."