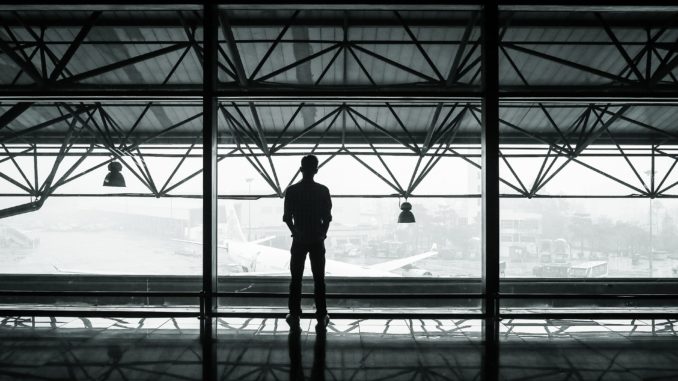 Welsh first minister, Carwyn Jones has called for the UK Government to devolve air passenger duty (APD) to Wales following a new report.
The report from Aviation Consultants Northpoint, which was commisioned for the Welsh Government, says that without Air Passenger Duty on long-haul flights, passenger numbers at Cardiff Airport could be boosted by 62,000 per year.
More importantly for MP's, it states that the effect on Bristol Airport would be minimal.
Air Passenger Duty is a tax on outbound flights from the UK and adds up to £150 onto the cost of a long-haul flight (rising to £156 in 2018). Calls for the devolution of this tax have previously been made by business and tourism leaders in Wales, the APD4Wales campaign and Cardiff Airport themselves citing the increase in business, tourism and local jobs that Wales would see across the region.
There is also an argument that an increase in long-haul flights at Cardiff Airport would economically benefit the South West of England as Bristol Airports is limited by its short runway meaning it cant handle high-volume long-haul aircraft.
Welsh Secretary Alun Cairns MP is opposed to the devolution and scrapping of Air Passenger Duty even though it would increase jobs primarily in his Vale of Glamorgan constituency. Mr Cairns has repeatedly declined an interview to state why he is opposed but some documents seen by Aviation Wales suggest this is a political rather than a rational argument, a view that is backed up by Alun Cairns' Cardiff Bay colleague and Welsh Conservative leader Andrew RT Davies.
Speaking to the BBC about the report Carwyn Jones said "Why is it that Scotland has been given that power and Wales hasn't got that power?
"We could really grow Cardiff Airport, we could help to grow other airports across Wales, if air passenger duty was devolved, and we know it doesn't come at anyone else's expense.
"This is not about taking passengers from other airports, those that are over the border, this is about growing demand in Wales."
When asked whether he would scrap APD Mr Jones said "That's where we'd start, it would cost around £1m [per year], and our budget is £16bn, more or less.
"It's a small amount of money, but the economic boost would be far more than £1m, but yes we start from the position of looking to get rid of it, certainly not to increase it."
Cardiff Airport's strategy has been to attract long-haul flights to the airport and recently announced a daily flight to Doha with Qatar Airways, a service which begins on 1st May 2018. The scrapping of Air Passenger Duty would provide a significant boost not only to the Qatar Airways route but would make Cardiff Airport more attractive to long-haul airlines.
The UK government, current and previous, have often been accused of having a London-centric aviation policy but with South Wales being the 2nd largest tech growth area in the UK it makes London inconvenient for many business travellers and by giving airlines another point of entry into the UK it would help to ease congested airspace around London airports.