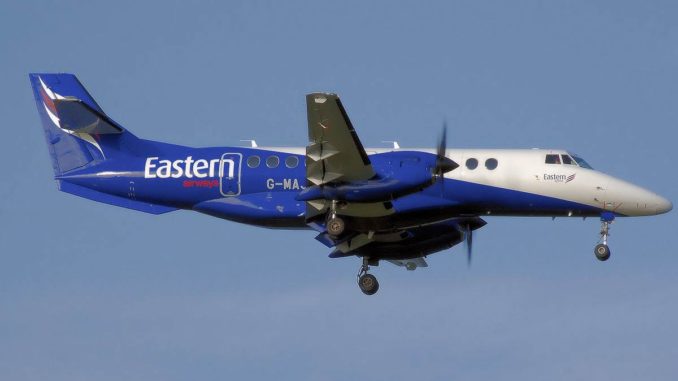 An Eastern Airways flight from Anglesey to Cardiff Airport had an encounter with a what was described as a large drone on Tuesday evening whilst approaching the airport to land.
The aircraft did not have to alter course or take evasive action but the proximity was enough to make the pilot report the incident to air traffic control stating that the drone was possibly up to a metre wide.
The aircraft, a BAe Jetstream 41 landed safely at 18:04.
A local aviation enthusiast captured an image of a drone near the airport (pictured) which is believed to be a DJI Phantom 3. The image was taken from Knap Point which is on the approach to Runway 30 at Cardiff Airport.
The encounter comes just days after London Gatwick airport had to close twice due to a drone being flown in the proximity causing several flights to be diverted.
Whilst no specific laws exist regarding recreational drones flying near airports, putting an aircraft in danger is an offence which carries a maximum sentence of life imprisonment.
A spokesperson for Eastern Airways said "The crew operating last night's flight from Anglesey reported to Air Traffic Control that they had observed a drone on approach to Cardiff Airport.
"The flight was not affected, no action was required by the pilots as it was an observation only that was reported, it was safe to continue and the aircraft landed early at 6.04pm" adding "The company is filing a report with the Civil Aviation Authority."