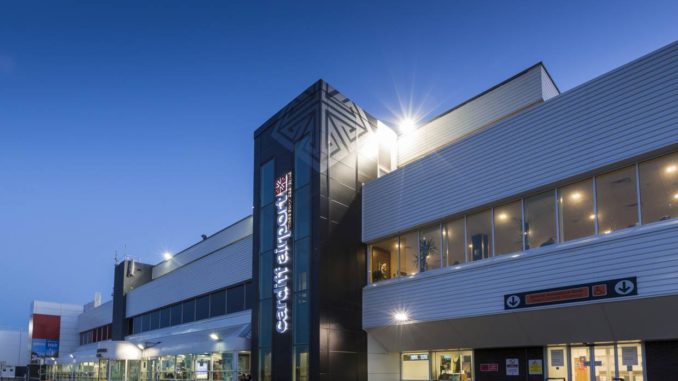 Cardiff Airport has appointed 2 new directors to the senior management team to deal with their long-term strategic plan.
Mark Bailey has been named as Director of Airport Planning & Development while Ceri Mashlan has been promoted to Director of Operations at Wales' National Airport.
The former Head of Operational Planning at TES Aviation Group, Mr Bailey has been appointed to help deliver the strategic master plan at Cardiff Airport. Ceri is a veteran of Cardiff Airport having been there for nearly 20 years. Originally working for Servisair, Ms Mashlan has risen through various roles at the airport including being appointed to  General Manager of Airport Operations in 2014.
Speaking about their new appointments Mr Bailey said: "The national airport of Wales is a vital strategic asset that can contribute to the Welsh economy in a number of ways. I have been following the development and successes of the Airport over the past couple of years and it's great to see what's already been achieved.
"I'm proud to be joining the team at such an exciting stage in the business' development. I look forward to working with the other members of the Airport Team and offering my experience and knowledge to help deliver a sustainable and successful national Airport for Wales."
Ms Mashlan added: "I have enjoyed a varied and exciting career at the airport to date, having worked collaboratively with the team to deliver major transformative projects and events.  This new role will add a new dimension to my current responsibilities, and given the exciting direction the airport is heading in I look forward to embracing this new challenge and working with our team as it continues to grow."
Deb Barber, Chief Executive Officer at Cardiff Airport, said: "Our strategy for growth is focused on welcoming new airlines, adding more choice for our customers and to explore and develop the potential that exists within the airport site in order to diversify our business." adding "I'm confident that Mark and Ceri's expertise will be pivotal in helping us achieve this."