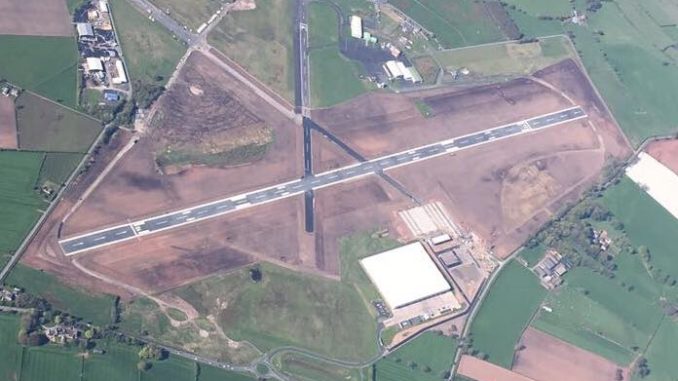 Carlisle Lake District Aiport (CAX/EGNC) has once again postponed the launch of commercial flights from the region.
The Stobart Group airport had previously delayed flights, due to start in Spring 2018, until the end of the year but announced today that flights would not commence until Spring 2019.
Loganair had been due to commence commercial flights to London, Belfast and Dublin from the region promoting tourism in the lake district.
Comments on the official Carlisle Lake District page include passengers who had booked flights and hotel, many non-refundable, who are now expressing anger at the Airport.
The news is made worse by comments made by Kate Willard, head of corporate projects for Stobart Group at the end of May when she said "I'm not going to say to people 'We've got a second delay.' September 3 will happen."
The previous delay was blamed on a growing global shortage of qualified air traffic control staff available to meet training and regulatory deadlines and the airport closure has already seen one flying club leave the airport.
Many are questioning whether flights will begin at all at the airport which received significant funding from a local business fund.
We know how much the launch of commercial flights at the airport means for Cumbria, the south of Scotland, and the Lake District.
Kate Willard, head of corporate projects for Stobart Group said: "We have been working around the clock and physically we are ready. But it is extremely important that this major project, which will connect the region to the tourism and business hubs of London, Dublin and Belfast, is safe and operationally compliant so as to be sustainable in the long term.
"This requires both a full complement of trained and experienced operational staff being in place from commencement – to deliver a sustainable flight timetable – and also an infrastructure which fully meets regulatory requirements.
"To stress, the team have and will continue to do a completely brilliant job with regard to bottoming out all of these issues.
"The last commercial flights at Carlisle Lake District Airport were in 1993 and we remain wholeheartedly committed to working with all of our partners towards reinstating successful and sustainable services."
A spokesperson for Loganair said: "This is hugely disappointing for everyone, especially our customers. We remain fully committed to our partnership with Stobart Aviation to commence regular commercial services from Carlisle Lake District Airport at a point when the airport can confirm it is ready to receive commercial flights.
"We have, today, issued a communication to all our affected customers and have updated our website with information regarding this and the options available to them.
"We fully realise how very frustrating this must be for everyone and we are committed to working hard to ensure we help as much as we can given the circumstances."