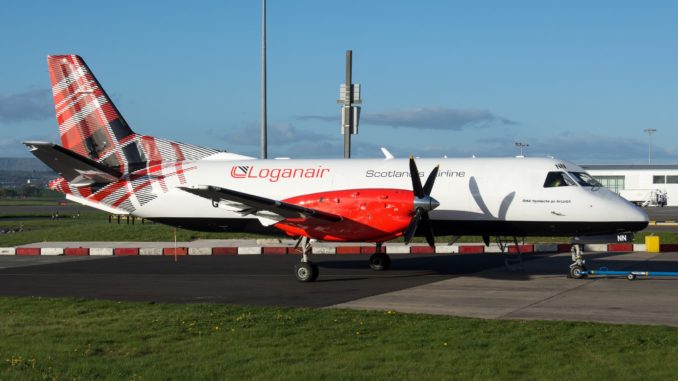 Stobart blames Global ATC shortage
Carlisle Lake District Airport (CAX/EGNC) has been forced to suspend the start of scheduled flight operations due to what it calls a " global shortage of qualified air traffic control staff".
Loganair was due to begin scheduled services to London Southend, Dublin and Belfast City on the 4th June but this suspension means that scheduled services will now not operate until at least 3rd September.
The Airport, which is owned by Stobart Group, has struggled to recruit qualified air traffic controllers in order to meet the training and regulatory guidelines and as a result is unable to operate commercial flights. The airport says it will continue to provide ATC for General Aviation flights which require a lower level of ATC services.
Kate Willard, Head of Corporate Projects for Stobart Group, said: "It is with enormous regret that we must advise that the launch of scheduled services from Carlisle Lake District Airport has been delayed.
"This major project to launch air services from a new airport relies not only on the airport's infrastructure being complete but also on a full complement of essential operational staff being in place.
"Regrettably, changing circumstances around staffing means that this cannot be completed in time for the airport to receive scheduled flights as planned on 4 June, despite every possible human effort being made.
"We know just how much this airport means to the people of Cumbria, South Scotland and the wider North West region and remain fully and wholeheartedly committed to working with all of our partners towards the new September launch date."
Returning scheduled flights to Carlisle attracted investment from the Cumbria Local Enterprise Partnership (LEP), with a commitment of £4.95m for the development of the airport in a bid to increase tourism and business links in the region.  The Lake District sees 41.5m people visit the area each year.
Loganair's Managing Director Jonathan Hinkles said: "This is hugely disappointing for everyone, especially our customers. We remain fully committed to our partnership with Stobart Aviation to commence regular commercial services from Carlisle Lake District in September.
"We're working hard to inform all passengers and we completely appreciate the frustration which disruption to travel plans can cause. We have taken the decision to delay to September to provide the greatest level of certainty that the new target date for the introduction of services will be met, allowing the travelling public to book with confidence."
Passengers are being contacted by Loganair and provided with the option of a full refund or assistance with alternative flights from Manchester or Glasgow as the customer may choose.