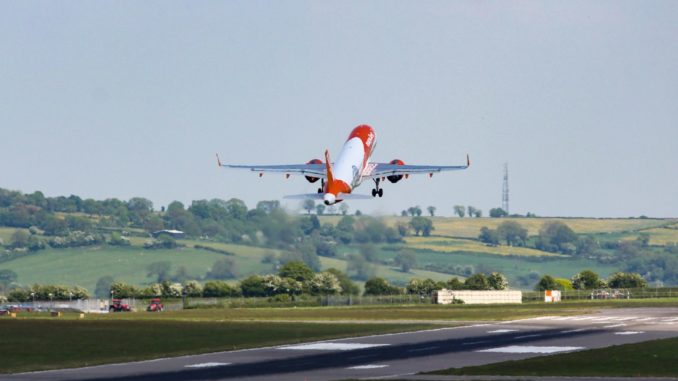 The Easyjet A320 had reached 82mph before having to abort its take off
An Easyjet flight from Bristol to Palma on Sunday was forced to abort its take-off run after a "loss of separation" with another aircraft.
Flight U26041/EZY31YK was due to leave Bristol just after midday on Sunday 8th July. According to flight tracking software the flight had accelerated to around 82mph (72kts) before the Airbus A320 (G-EZRY) had to abort its take-off run when the pilot became aware of another aircraft, a light aircraft that was on the runway.
After exiting the runway, the flight taxied again to the active runway and departed on its second attempt.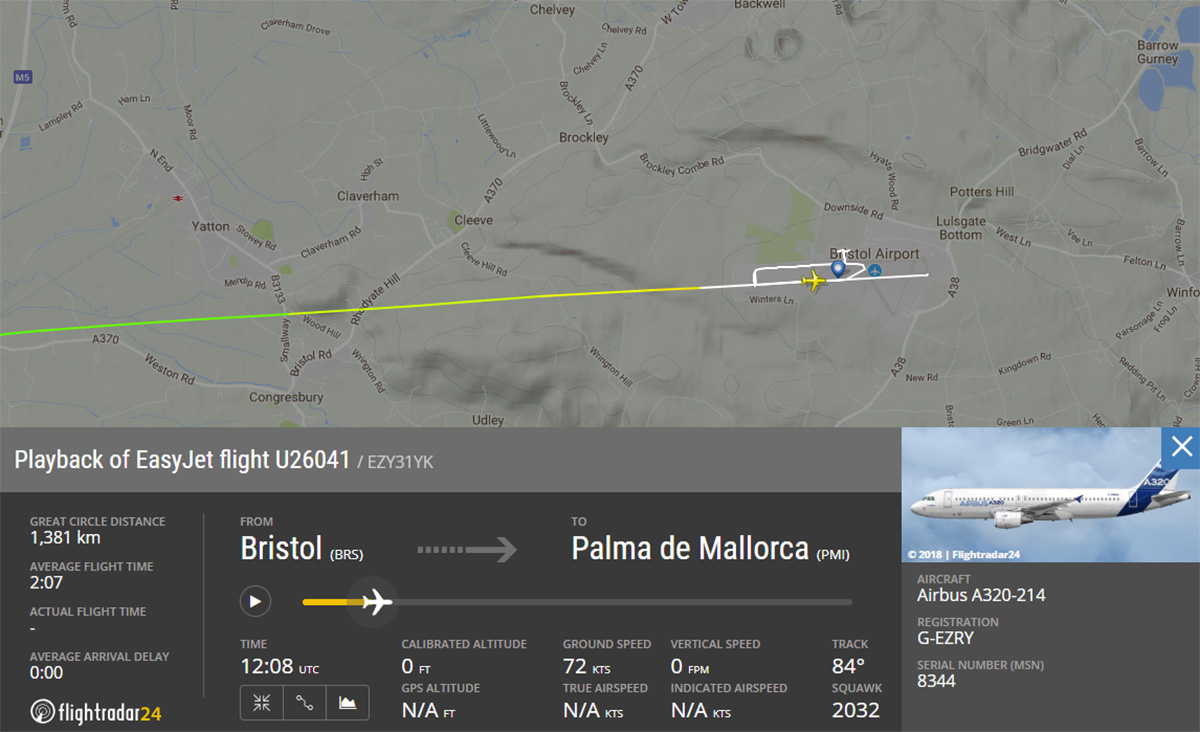 A spokesperson for Bristol Airport said: "A loss of separation* occurred between two aircraft preparing to depart from Bristol Airport.  This was quickly rectified by the crews involved and both aircraft subsequently departed safely.  In line with safety regulations, a Mandatory Occurrence Report was filed.  The purpose of MORs is to improve aviation safety by ensuring that relevant information relating to civil aviation safety us reported and analysed."
Loss of separation is defined as: "A loss of separation is where two aircraft (in flight or on the ground) breach the set safety distances required to exist between the two aircraft."
Easyjet said: "easyJet can confirm that the Captain of flight EZY6041 from Bristol to Palma on 8 July took the decision to abort take-off as a result light aircraft being on the runway.
"This was fully in line with procedures. At no point was safety of passengers or crew compromised and the aircraft later continued to Palma.  
"The safety of passengers and crew is easyJet's highest priority."