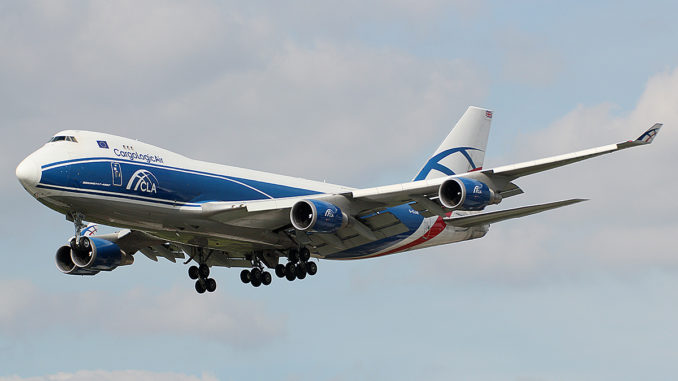 The UK's only dedicated main-deck air freight operator, Cargologic (P3/CLU), has officially confirmed it has suspended operations.
The operator had not operated a flight since the 9th February and apparently laid off 100 members of staff last week.
In a statement, Cargologic blamed a drastic reduction in market demand saying that the current conditions meant it was "extremely difficult to continue its commercial operations"
The statement went on to say "Most importantly, CLA operations have been severely affected as it had placed a significant portion of its commercial activities in the Chinese market. As a result, a decision was made to suspend the flights."
While the Coronavirus outbreak has hit the Chinese market over the last few weeks the real problems came from the US/China trade-war and it seems that has claimed another casualty in Cargologic.
According to the Civil Aviation Authority (CAA), Cargologic has requested a 3-month suspension of its Air Operators Certificate (AOC).
It is not yet clear as to whether the company, which is owned by Russian Cargo specialist Volga-Dnepr Group will return to trading or be wound up.
Cargologic was left with a fleet of just two Boeing 747-400F Freighters after their Boeing 747-8F aircraft and another 747-400F were returned to the lessors in January 2020.