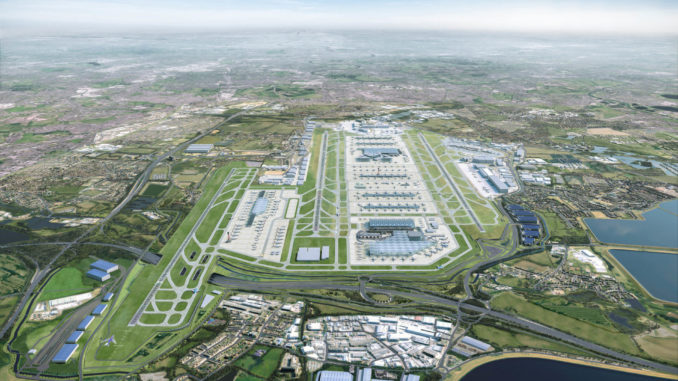 Campaigners against the expansion of Heathrow Airport (LHR/EGLL), including its Third Runway, have a won a ruling on environmental grounds at the Court of Appeal.
The Court of Appeal rejected all appeals regarding noise and air pollution but did rule that the decision to expand at Heathrow was unlawful on one ground, that it did not take climate commitments into account.
This isn't quite the victory climate campaigners would have hoped for (or are perhaps suggesting it is) as returning their ruling, the judges said that the expansion and third runway can go ahead as long as it fits in line with the UK's climate policy.
Heathrow Airport said that they will challenge the ruling but that the problem was "eminently fixable" adding "We will appeal to the Supreme Court on this one issue and are confident that we will be successful.  In the meantime, we are ready to work with the Government to fix the issue that the court has raised. 
"Heathrow has taken a lead in getting the UK aviation sector to commit to a plan to get to Net Zero emissions by 2050, in line with the Paris Accord. Expanding Heathrow, Britain's biggest port and only hub, is essential to achieving the Prime Minister's vision of Global Britain.  We will get it done the right way, without jeopardising the planet's future. Let's get Heathrow done."
The Government has said that it won't appeal the ruling.
Judicial Reviews are very common in major projects such as the expansion at Heathrow and the ruling does not block or reverese the decision it mearly means that to be lawful the UK Government now needs to take some extra steps to ensure ensure a third runway would definitely be compatible with a strategy to mitigate climate change under the Paris Agreement.
Heathrow Airport has already committed to targetting net-zero by 2030, with the Wider aviation industry committed to net-zero by 2050.