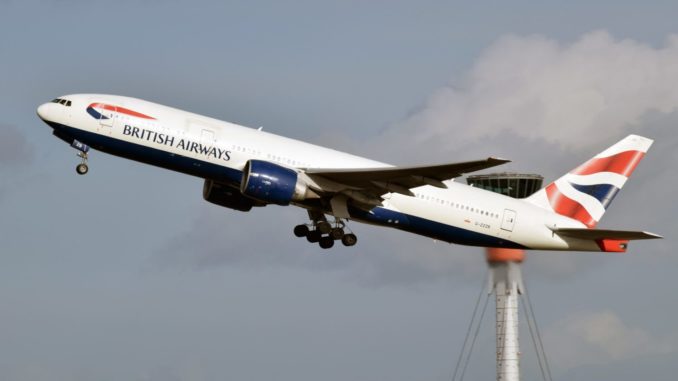 International Airlines Group (IAG), which owns British Airways (BA/BAW) and Aer Lingus (EI/EIN), has said that it is starting to see a decline in demand for flights to areas with Coronavirus (COVID-19) outbreaks.
Announcing it's full-year results for 2019 the group said that the earnings outlook is "adversely affected by weaker demand as a result of coronavirus (COVID-19). We are currently experiencing demand weakness on Asian and European routes and a weakening of business travel across our network resulting from the cancellation of industry events and corporate travel restrictions."
The Group has suspended flights to mainland China but is now seeing demand fall for destinations such as Italy which has seen one of the largest outbreaks outside of Asia.
Easyjet (U2/EZY) is another airline which said it is being hit by the virus outbreak.
In a statement, the low-cost airline said "Following the increased incidence of COVID-19 cases in Northern Italy, we have seen a significant softening of demand and load factors into and out of our Northern Italian bases. Further, we are also seeing some slower demand across our other European markets. As a result we will be making decisions to cancel some flights, particularly those into and out of Italy, while continuing to monitor the situation and adapting our flying programme to support demand. 
"While it is too early to determine what the impact of the COVID-19 outbreak will be on current year outlook and guidance for both the Airline and Holidays business, we continue to monitor the situation carefully and will update the market in due course." 
The Airline added that as a result of the situation it will be looking to cut costs in certain areas including reducing budgets in administrative areas and a freeze on recruitment, pay increases and promotions.
It also said it will be looking to reallocate its fleet for Summer 2020 to provide the highest revenue opportunities.
As of 16:00hrs on the 28th February there are 83,694 confirmed cases across the globe and 2,861 deaths including a British Man from a cruise ship in Japan who died today.
The UK however, only has 19 confirmed cases at this time.