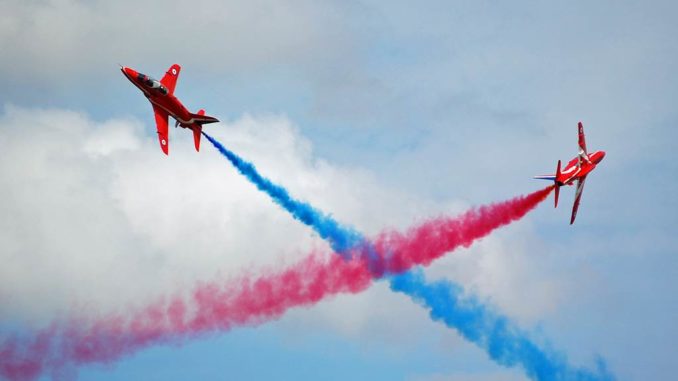 The Llandudno Air Show is cancelled for 2016 due to new regulations in place following the Shoreham incident say the organisers.
Mostyn Estates Ltd which organises the event have stated that there isn't enough time to implement the new measures required by the Civil Aviation Authority (CAA) for air shows in the UK.
Edward Hiller of Mostyn Estates said: "A number of factors have led us to this decision. The key one being the recently published CAA regulations following the accident at Shoreham last summer. We will need to review how these new requirements would impact on ours and other displays over the course of the year, though we are hopeful we will be able to resume a show at Llandudno in 2017.
Naturally, we are extremely disappointed to have to make this announcement, and would like to thank the Royal Air Force, Blind Veterans UK, the technical team and display pilots for their continuing support."
Air Show Review
The CAA undertook a major review of air shows in the UK following a Hawker Hunter that crashed at the Shoreham Air Show in 2015 killing 11 people on the ground.
An investigation by the Air Accidents Investigation Branch is still under to determine the cause of the crash however the CAA decided to introduce a large number of new measures based on their review.