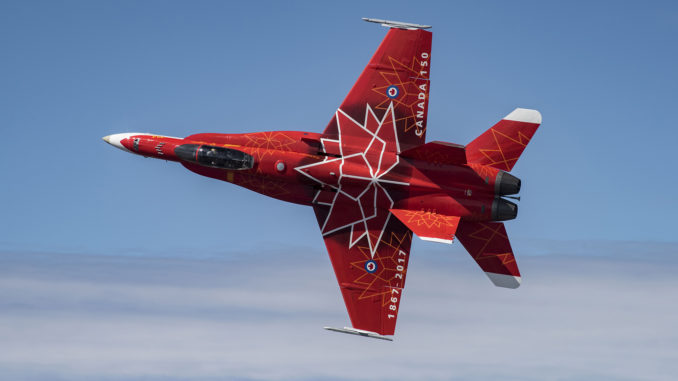 A Canadian CF-18 is the first aircraft to confirm for the 2018 Yeovilton Air Day.
The annual air show takes place at RNAS Yeovilton and attracts military aircraft from around the world as well as the very best civilian display pilots.
The Royal Canadian Air Force CF-18 display is one of the world's most dynamic and powerful solo fast jet and its participation at Yeovilton Air day marks its first UK appearance in ten years.
The twin-engined, twin-tailed CF-18 Hornet is a potent modern day multi-role fighter that Canada has operated since the early 1980s. At the sharpest end of the Royal Canadian Air Force, it is a key element of the US and Canada's NORAD (North American Aerospace Defence Command) that celebrates its 60th anniversary in 2018.
The display jet is expected to wear a stunning paint scheme to acknowledge this milestone.
Yeovilton Air Day takes place on Saturday 7th July 2018 at RNAS Yeovilton in Somerset. Earlybird tickets are now on sale