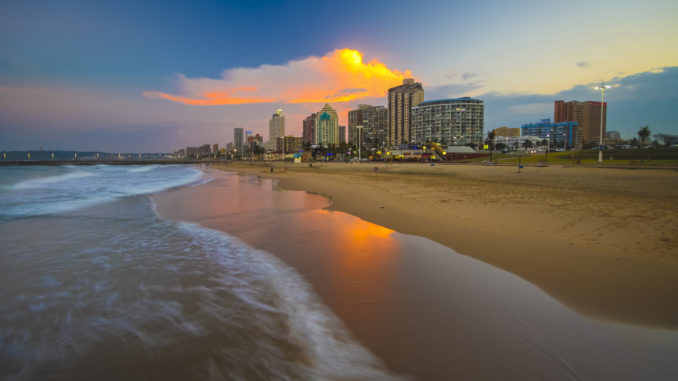 British Airways has announced it will be launching direct flights from London Heathrow to Durban (DUR/FADN) for Winter 2018.
The flights, which begin 29th October, will give UK travellers the chance to escape the Northern Hemisphere winter and soak up the Southern Hemisphere sunshine on Durban's golden beaches and for surfers, to hit the Golden Mile which is one of the best surf havens around.
Durban is popular year-round thanks to its sultry summers and mild, dry winters. It has long been a favourite holiday playground for South Africans but thanks to the new service, it will be popular with UK travellers too.
The route will be operated by one of British Airways' newest aircraft, the Boeing 787-9 Dreamliner.
Alex Cruz, British Airways' Chairman and CEO, said: "Durban's warm water, hot summers and laid-back beachy atmosphere make this coastal city the perfect holiday destination. It is a gateway to many nature reserves, parks and historic sites, and has a thriving food, drink and art scene; defining the city as a must-visit for culture and adventure.
"Durban is also home to the busiest port in South Africa and is a large manufacturing hub, so the new route will secure another important link between the UK and the region that will be a welcome addition for business travellers."
Heathrow to Durban Winter 2018
Flight number
Sector
Dep Time Local
Arr Time Local
Days Of Week
Aircraft Type
New route
BA 41

BA 40

LHR-DUR

DUR-LHR

15:45

07:35

05:35*

17:45

1..4.6.

.2..5.7

787-8
Heathrow to Durban Summer 2019
Flight number
Sector
Dep Time Local
Arr Time Local
Days Of Week
Aircraft Type
New route
BA 41

BA 40

LHR-DUR

DUR-LHR

16:45

07:35

05:35*

18:45

1..4.6.

.2..5.7

787-8