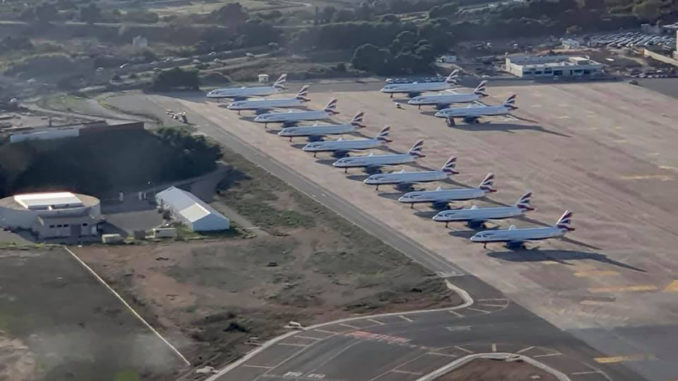 British Airways (BA/BAW) like many airlines has had to store a large number of its aircraft due to the Coronavirus Pandemic and this winter, will store even more.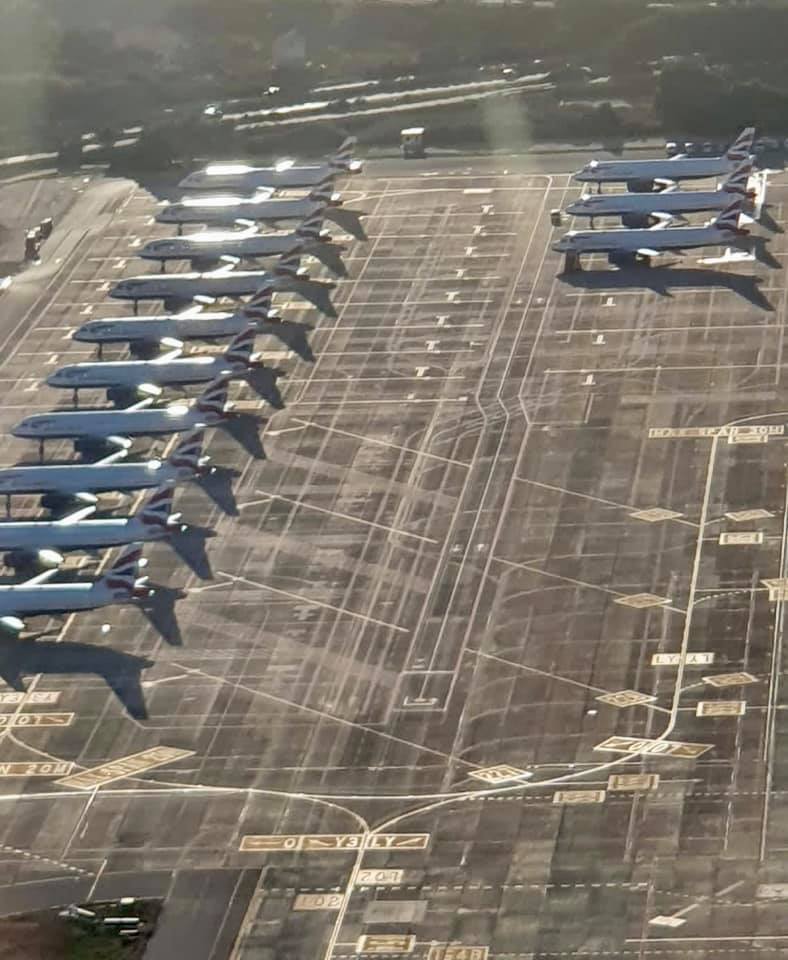 But you cant just store aircraft long term at any old place and the UK's climate is certainly not the best.
While BA has stored some aircraft at UK Airports including Cardiff & Bournemouth, a sunnier, more stable & dry climate is a better option which is why the airline has sent a large number of aircraft to Palma De Mallorca (PMI/LEPA).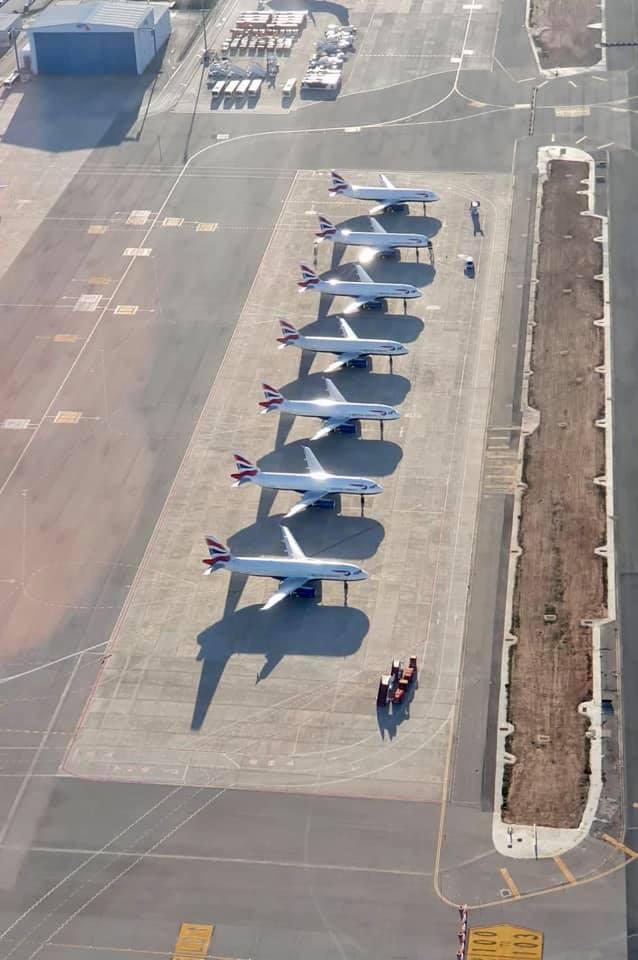 These images from The Aviation Centre show a raft of British Airways Airbus aircraft parked up at the airport which benefits from reliable weather conditions and plenty of professional maintenance engineers on hand to keep the aircraft in tip-top condition.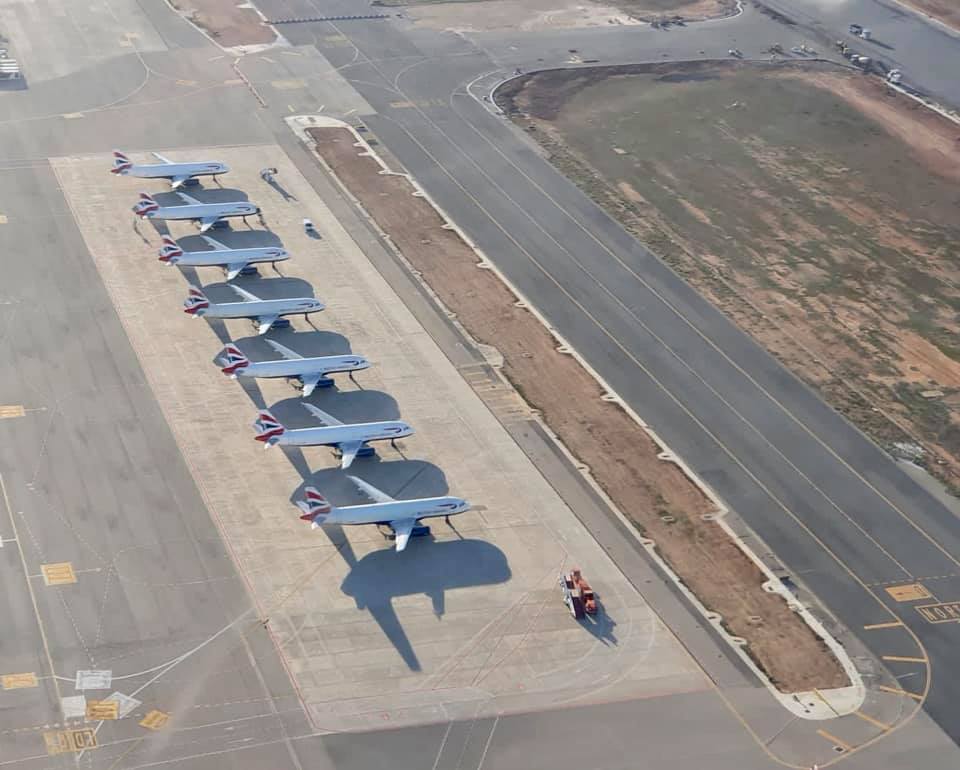 In terms of the global fleet, the airline industry in Europe is currently running at around 26% of its normal capacity with aircraft operating in service at its lowest level in a quarter of a century.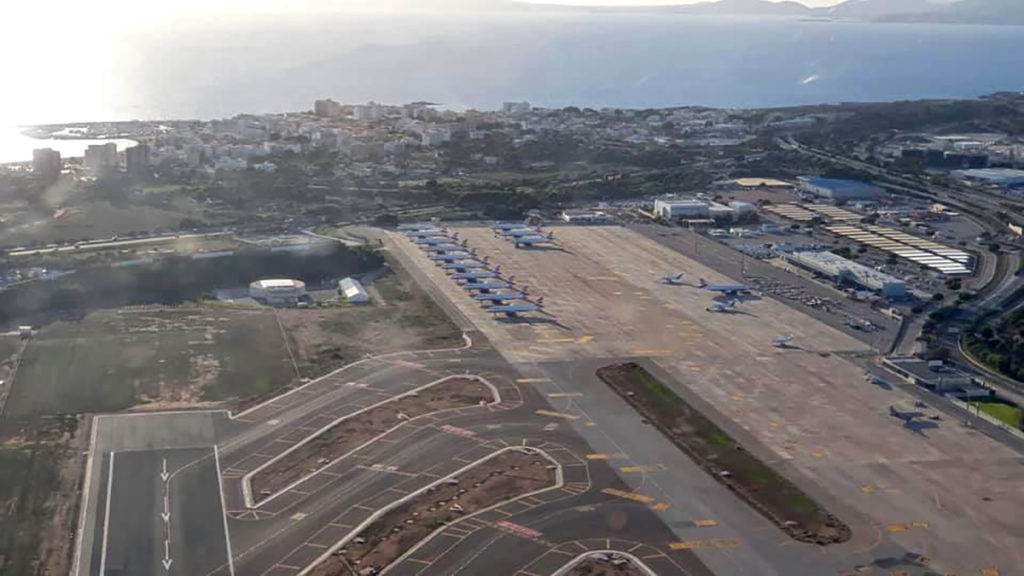 Special thanks to The Aviation Centre and Sarah Forge at Palma De Mallorca Airport for the images. Based on the beautiful Island of Mallorca The Aviation Centre offers Aviation school and Charter services so if you are thinking of flying on the island, give them a look.