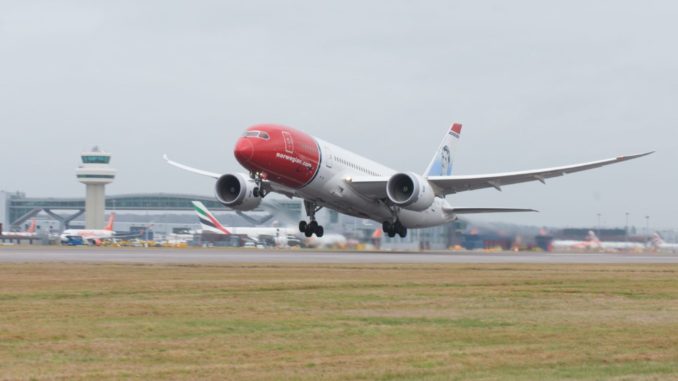 IAG Bids undervalued the company
Low-cost carrier Norwegian Air Shuttle (NAS) has confirmed it has rejected two separate bids by International Airlines Group (IAG).
Norwegian said that the offers were " unanimously rejected on the basis that they undervalued NAS" after being reviewed by the Board.
IAG confirmed last month that it had bought a small stake in Norwegian Air Shuttle in order to establish a starting point for takeover talks.
Norwegian Air Shuttle has recently been taking on legacy carriers such as British Airways which is owned by IAG. The airline offers low-cost, long-haul flights from the UK to the US, Asia and South America which directly compete with BA.
It hasn't been without problems though and 2017 was described as "terrible" by Norwegian Chief Executive Bjorn Kjos.
In a statement regarding the IAG Bids, Norwegian Air Shuttle said:"The Board of NAS remains fully committed to delivering on its stated strategy, for the benefit of all NAS shareholders."