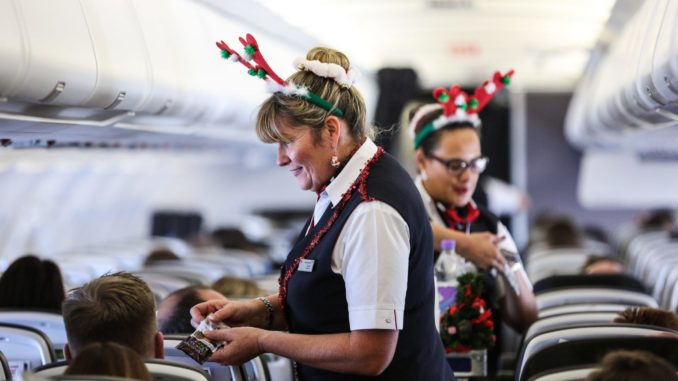 British Airways (BA/BAW) will be welcoming in the 2019 with thousands of passengers who will either be in the airport, or on a flight as the clock strikes midnight and as a result, they will be welcoming in the the New Year in 45 languages.
British Airways says 2000 of its staff speak a second language with the most common being French, Spanish, German and Italian, but the airline also has fluent speakers of Finnish, Punjabi, Mandarin, Korean, Portuguese, Afrikaans and sign language.
Karen Slinger, British Airways Head of Cabin Crew, said: "Good service is the same in every language, and we know that our customers value the efforts our cabin crew go to, to make sure they have an enjoyable and comfortable experience when they fly with us."
"Our cabin crew have looked after more than 45 million customers this year, across 300,000 flights, and we look forward to welcoming even more travellers on board in the New Year."
So when it comes to welcoming in the New Year, British Airways will ensure everyone is included.