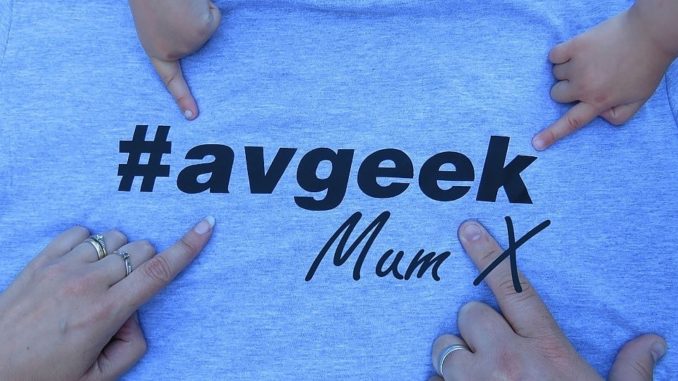 Right so we're all ready for day two of the Wales National Airshow!
The girls had a really late night so it was like waking two zombies!! All we've seen leading up to today are people warning about thunder and rain but the BBC weather still isn't showing rain so we're happily optimistic it will hold off!! (Our first mistake!!)
After the second round of McDonalds hash browns (thank god for McDonalds) we were off again. Surprisingly we managed to park in the same spot as the day before and although a bit busier it saved us paying for parking.
Today was the day we had booked tickets for the Flight Deck as a treat for the girls, I was sold when I read about the toilets but we thought it would be nice to have seats and a bar etc so planned to do one beach day and one enclosure day and thank goodness we did it that way around!
As we left the car we looked at the beach tent and thought, noo we won't need it today the sun is out and it's lovely (second mistake!).
We couldn't gain access to the enclosure until 11.30 so it gave us plenty of time to have a look around the stalls and meet people. On the way down Isla had very specifically said that she would like to meet the man with the microphone (commentator) because it was very important that he got the colours right today, we were a little puzzled and pressed her as to what she meant. 'Well mummy, when the Red Arrows were flying he kept saying red smoke, and it was absolutely pink, just like my favourite colour!!!!!!'.
The stalls were brilliant, lots to see and read about, but the girls' main focus was the pick n mix stall that they had seen the day before. We were braced for it but seriously underestimated weight and cost!! They spent ages picking their treats and then on the way to pay, I'm thinking hmm might be £6/£7 ish so when she said £14 I nearly fell over!!! The temptation to pour them all out was there but then I looked down and Livvy was already tucking in!!! The ladies were lovely though but gees I need to be more prepared for that next year!!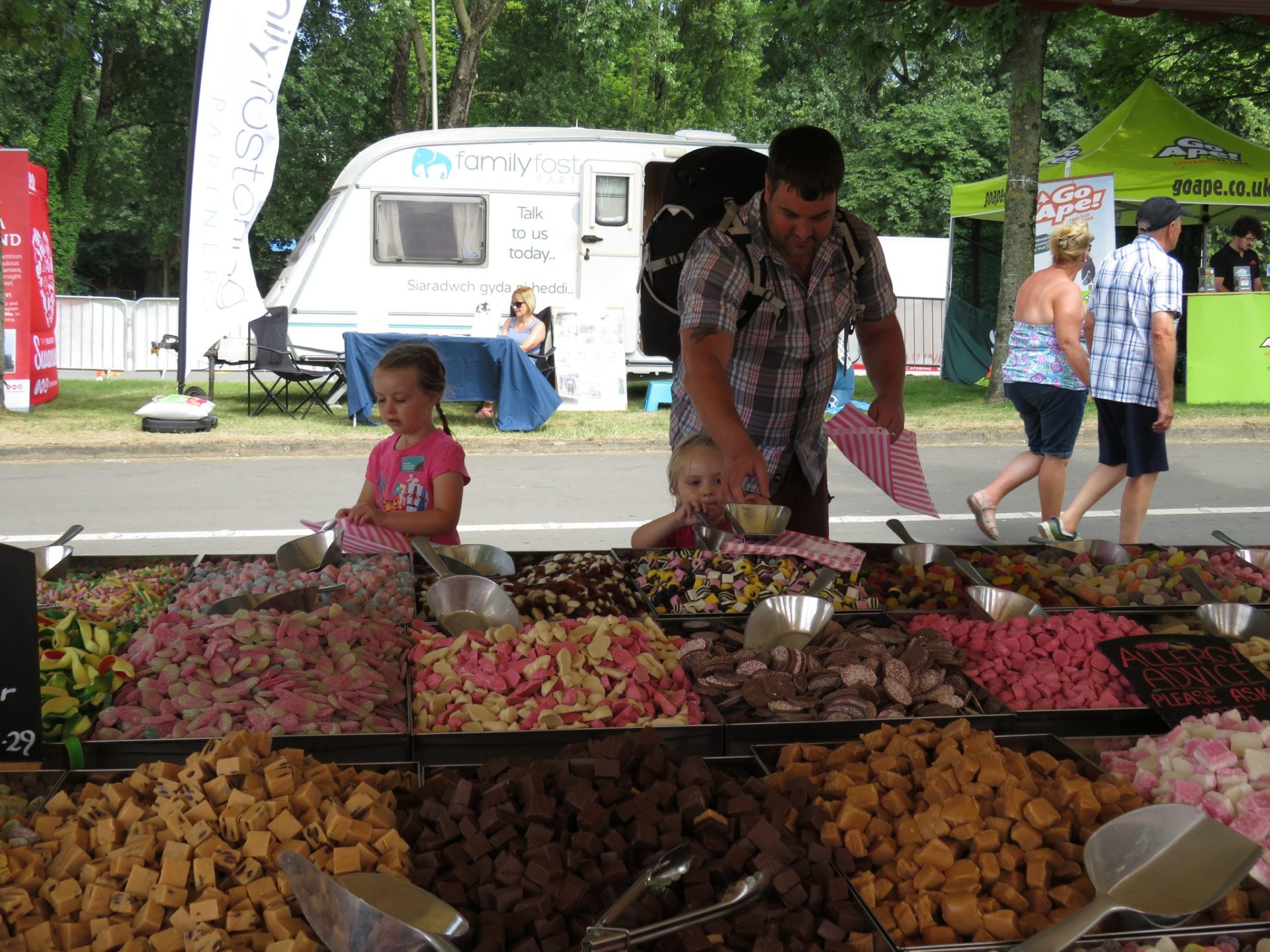 Isla was very lucky to get to chat to one of the Red Arrows engineers, she took away lots of pictures and the girls loved their stickers but she made sure she pointed out the pink smoke to him in their brochure! What do you do when you are stood with your brutally honest five-year old telling the Red Arrows the smoke is pink??!!! She was very insistent that they shouldn't change it to make it more red though as pink was her favourite colour!! Thank goodness they were so friendly!!
The enclosure was great, we got seats at the front and a table to cover in stuff and then we relaxed, with that Ben points towards Devon/Somerset across the sea and it was just black, it was so dark!!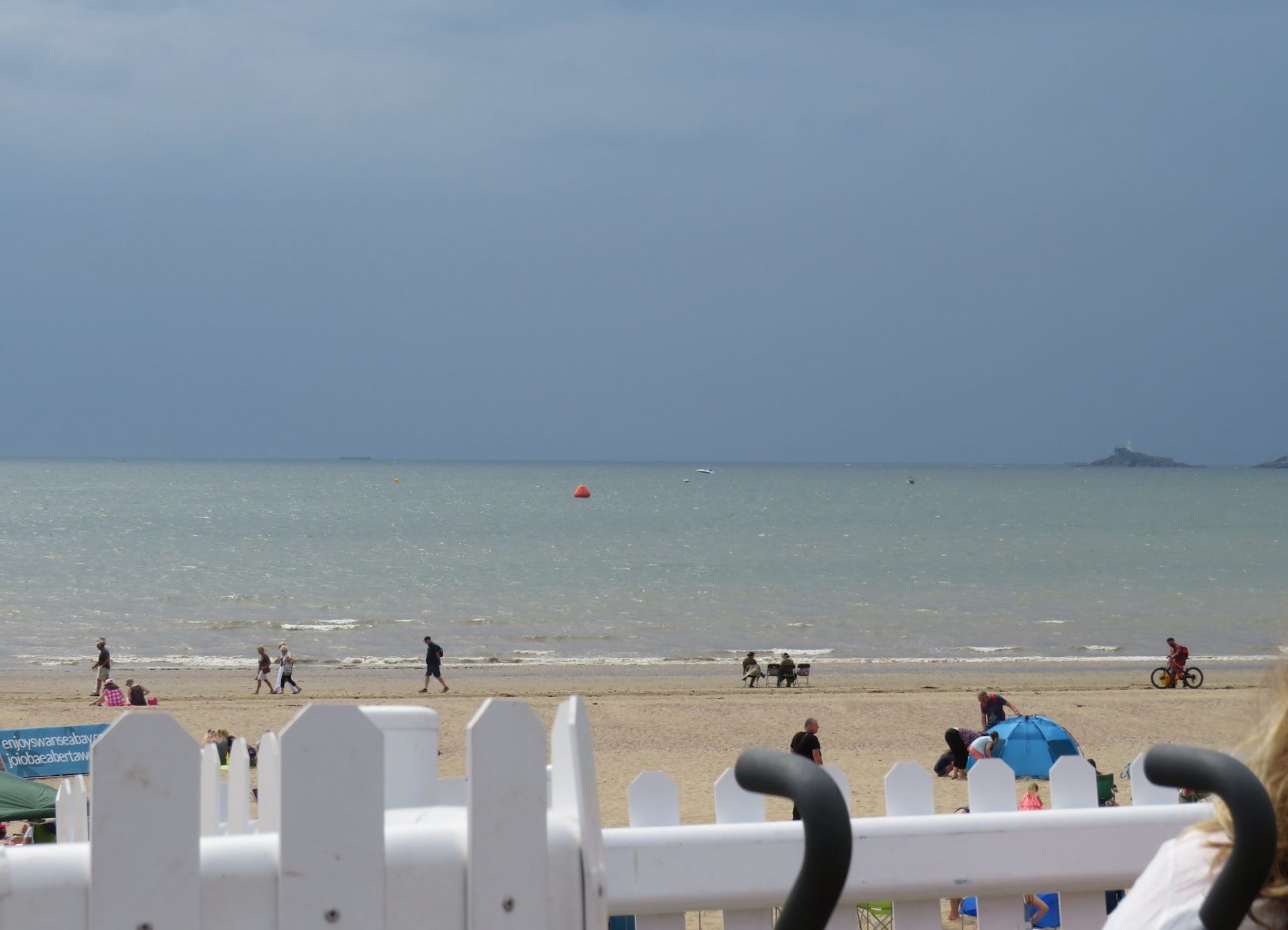 We just looked at each other and hoped it stayed away!! Displays underway and the afternoon kicked off with the Red Arrows who were outstanding and everyone loved them, they did a full display then they were gone!
It was slowly getting darker and darker and the displays continued then we felt the first drops of rain. To start with it wasn't too bad and the girls snuggled under a towel, then it steadily got heavier. The Falcons managed to jump and we were able to see the Battle of Britain memorial flight with the Lancaster, we all thought it was incredible and one of my highlights.
Isla had heard them mention about meeting the Falcons and them signing a book so we went off to find them!
After finding their tent, Isla was a little star struck and we collected as many signatures as we could for her but then the rain really started. We had to scoot back to the tent as fast as we could whilst trying to keep her book dry and Ben had made a little fort for the girls out of a blanket and towels, I hid under a tree!!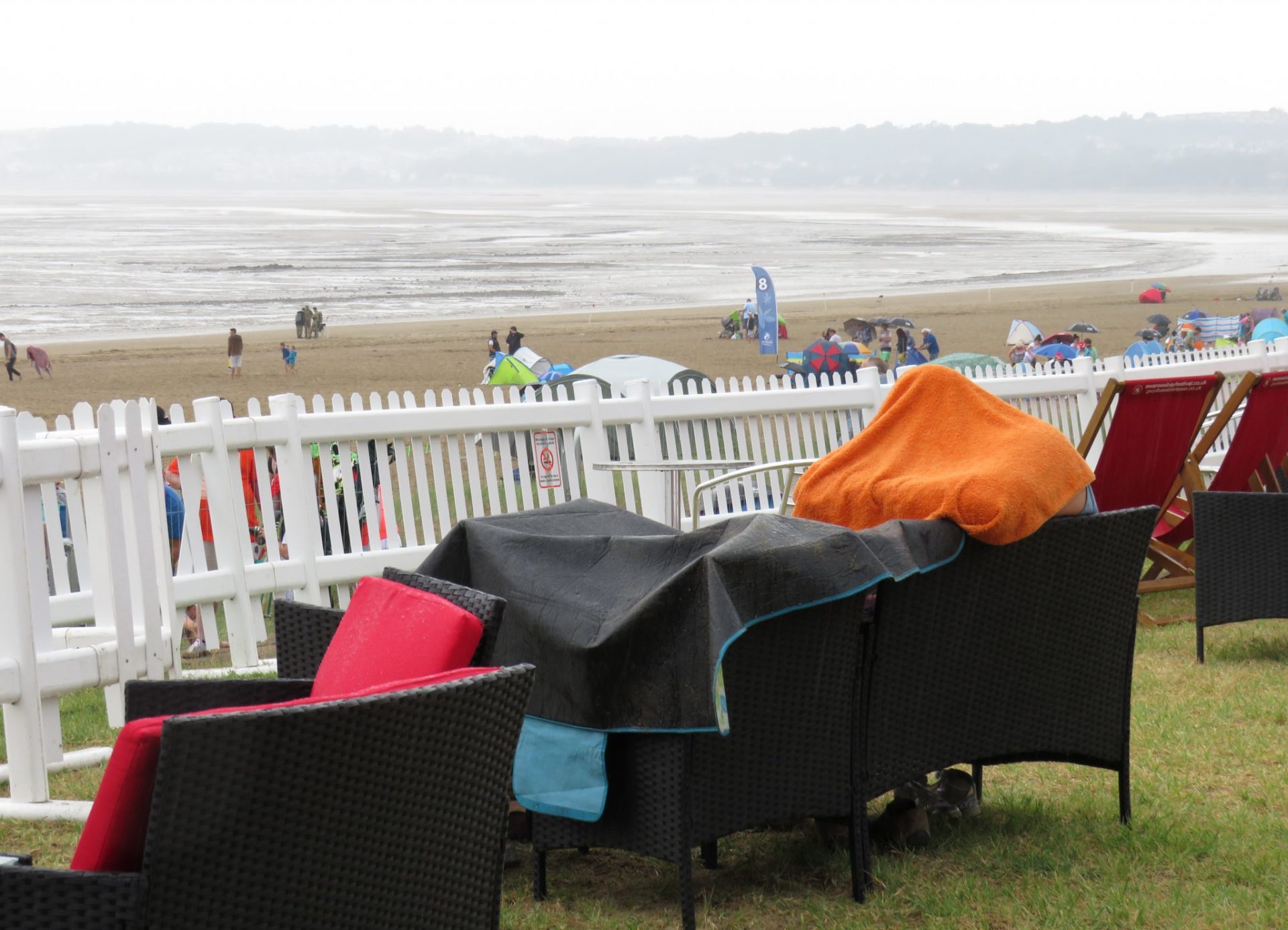 Everyone else apart from another group went into the enclosure with their chairs and filled it up, the flying was halted for a while and then we had to move the girls out of the rain. Ben stood in the tent with the girls and we were all rather soggy, unfortunately, there were some grumpy people in there with coats and bags all over empty chairs but no one was willing to part with one so we just stood there!!!
We decided that I'd dive back to the car and grab the beach tent so we could pop it up outside for shelter and off I went when I got back to the enclosure I was absolutely soaked, but we got the tent up and settled the girls in for cover!!
The rained slowly eased and the rest of the displays were able to fly but the beach was mostly empty by then. They finished with the mighty Typhoon and then it was time to pack up. Fortunately, by now the rain had stopped so we were able to get sorted and put everything away, we were the last to leave the enclosure and wandered back through the puddles via the Typhoon display where we picked up a poster and some goodies.
Within minutes the girls were flat out sleeping and that was the airshow done for another year!!! A fantastic weekend not ruined by the weather but we were very glad we had been there for the whole day on Saturday so we didn't miss anything, see you next year Swansea!
Avgeek Mum x