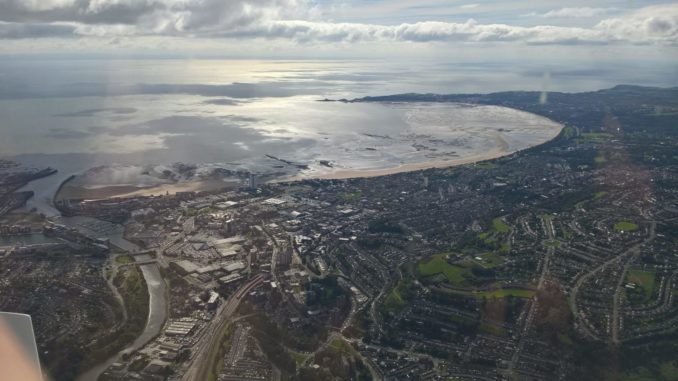 Still looking for that ultimate Christmas gift for the AvGeek in your life? Never fear as we have the best Christmas gifts for aviation enthusiasts sorted, and you can still get them in time for the big day!
Boeing 747-400 Flight Simulator Experience
This is perhaps THE ultimate gift, a whole hour in a full motion Boeing 747-400 simulator at the British Airways training centre. Forget your industrial park non-motion sims, this is an exact recreation of a real 747 and is used to train actual pilots.
The experience starts with a 30-minute pre-flight briefing including flight deck instruments, controls and systems. Once your training is complete you will be at the controls from take-off to touchdown, including start-up and shut-down. All of this under the instruction of a Pilot Instructor.
You can share this experience too by having an additional guest accompany you. They can either watch or share the flying time with you.
£449 for 1-hour session.
Trial Flying Lesson
If your loved one ever said I'd love to learn to fly? Well here is your chance to give them a helping hand.
A trial flying lesson will give them a chance to see if they like without committing to a full course.
At Horizon Flight Training at St Athan, the experience sees you welcomed to their unique hangar space where you will be shown around the interesting aircraft within. The hangar has been described by some as a 'flying museum'. With ex-Soviet fighter jets, ex-RAF fighter jets and training aircraft.
You will then receive a pre-flight briefing, where they get an understanding of what you want to do, what you can expect and run through flight safety. When on the apron with the aircraft your instructor will take you for a walk around your aircraft and answer any questions you have.
After going through the engine checks you'll soon be accelerating down the runway before taking to the skies. You can expect to reach altitudes of approximately 5,000ft and get to see some great views.
A 60 Minute Trial Lesson costs £165 (15min experiences start from just £45)
Sightseeing Flight
Sightseeing flights let you see the world from a very different angle as you cruise at around 1500ft over town and country. Everything looks so different from the air and it's a real pleasure to be on a flight to appreciate the views, rather than simply travelling from A to B.
We think these flights are ideal for those who want to see all the sights from the air but aren't too keen on actually flying the aircraft themselves. After your VIP welcome onboard from your pilot, all you have to do is sit back, relax and enjoy the incredible aerial views.
Flights are available across England and Wales and start at just £39
Flight Simulator Experience
For those looking for a flight simulator experience that doesn't break the bank then there is a range of simulators from Spitfires through to commercial airliners based around the country.
The experiences differ from facility to facility with static and motion simulators but unlike the British Airways experience, they are run by private companies and used mainly for experiences.
Aircraft available include Cessnas, Spitfires, Boeing 737 and even the mighty Vulcan Bomber.
Whilst these are perhaps not as immersive as a full motion 747 simulator, they are sure to put a smile on the face of any avgeek!
Prices start from just £25