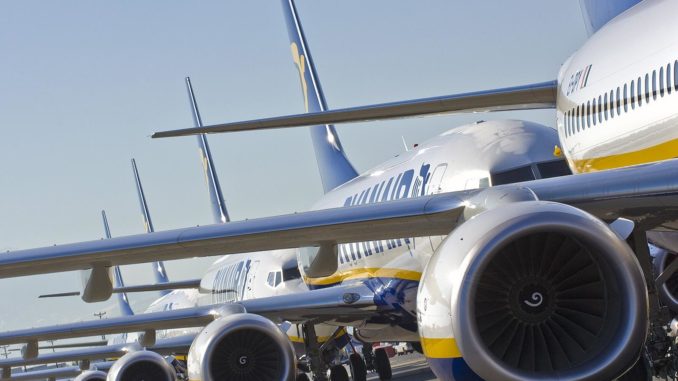 On Monday the Irish budget airliner Ryanair said that airports had failed to recruit enough staff which has led to chaotic scenes at airports and flight cancellations around the UK with Neil Sorahan, Ryanair's Chief Financial Officer saying they "had one job to do" and called on the airports to be held to account.
Now though, in an escalation in the war of words, Britain's busiest airport has hit back saying that it's the airline's responsibility to provide ground staff.
Ground handling is normally carried out by an agent such as Swissport or DHL and depending on the size of the airport there can be just one agent or multiple. These agents are not employed by the airport and although an airline must use them, in the case of multiple agents, the airline is free to choose its preferred ground handling agent.
This is why Heathrow Airports boss has labelled Ryanair's comments as bizarre.
Speaking to the BBC John Holland-Kaye said: "Airports don't provide ground handling, that's provided by the airlines themselves. So this is like accusing us of not having enough pilots."
Ryanair itself has had staffing issues in the past when holiday scheduling problems and pilots leaving the budget airline led to thousands of flights being cancelled over the summer of 2017.
It is of course possible, and probably correct, that the agents themselves haven't recruited enough staff and many are still waiting for security clearance to work airside at an airport.
Heathrow recently introduced a daily passenger cap to allow ground handling agents to cope with demand and since then Mr Holland-Kaye says punctuality has improved.
He told the BBC "We've seen a material improvement in performance since it came into place. Punctuality has improved, baggage performance has improved, and that shows that the difficult decisions we took two weeks ago are having the impact so that passengers can travel with confidence at Heathrow this summer."