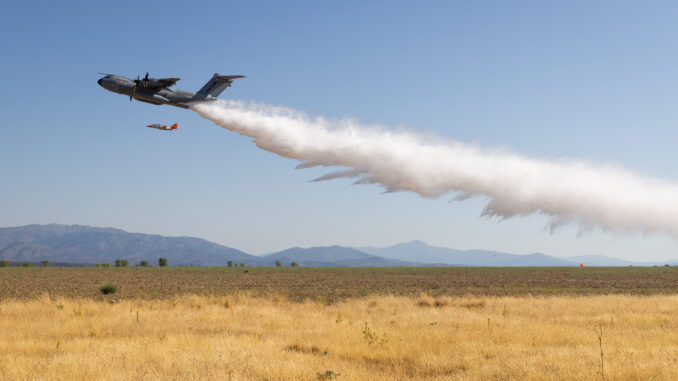 Airbus has successfully testest a removable firefighting kit that can be loaded onto an Airbus A400M as a mission payload.
During the test, an A400M was able to demonstrate its ability to drop 20 tonnes of water in less than 10 seconds at a height of 150ft and speeds as low as 125 knots.
Developed in conjunction with the Spanish Air Force and European firefighting authorities, the objective is to provide a quickly deployable large-scale firefighting solution with existing equipment in a nation's Air Forces inventory to help contain wildfires.
Mike Schoellhorn, CEO of Airbus Defence and Space said: "The development of this firefighting kit is an intrinsic part of our journey towards helping to create a more sustainable and safer world, not only by our actions but also through our products. We strongly believe the A400M can play a vital role in the fight against the ever increasing threat posed by wildfires and support the restoration of social and environmental systems,"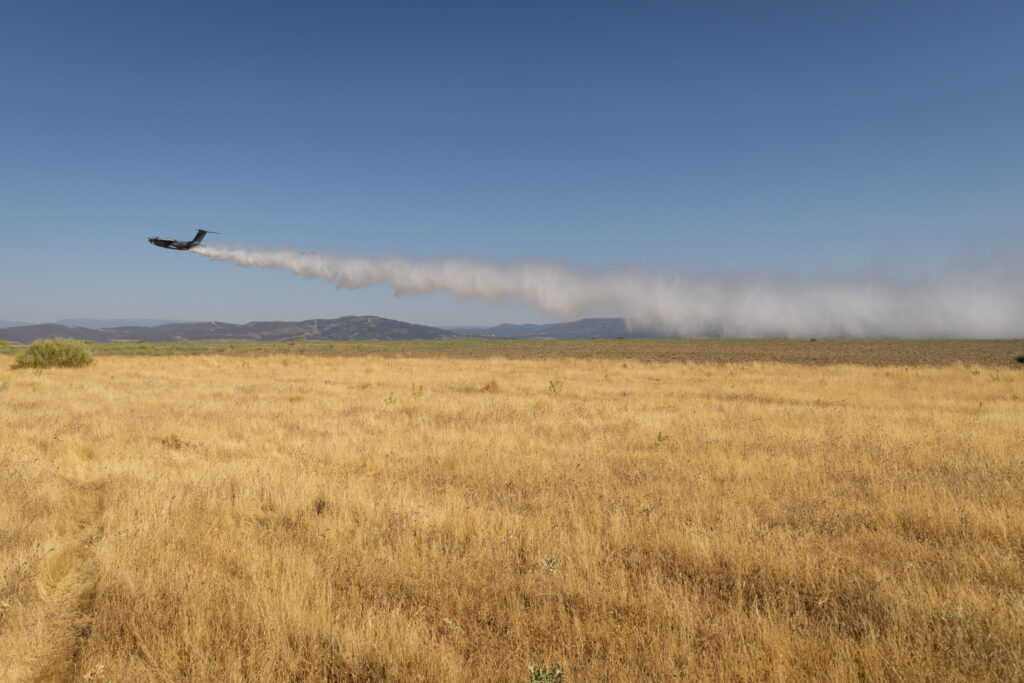 The equipment is designed to be a Roll-On/Roll-Off (RORO) payload and requires no modification to the aircraft and allows for rapid deployment on any A400M. Water is held in a fixed tank in the cargo area and retained by two independent doors.
These doors are connected to two flood pipes, so when the discharge is triggered, the water is expelled through two sections at the end of the ramp.