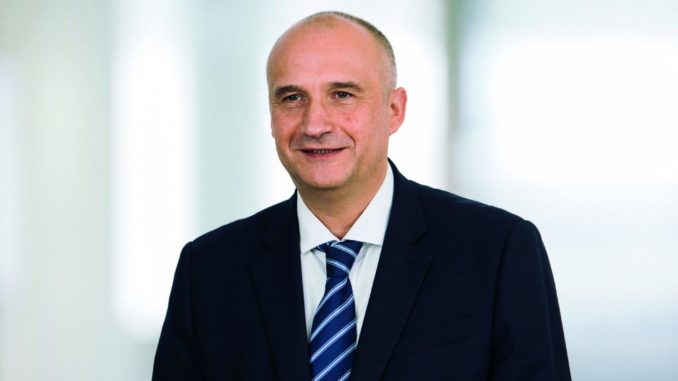 European airframer Airbus has appointed Eric Shulz to replace John Leahy as Chief of Sales, Marketing & Contracts for the company's Commercial Aircraft business.
Mr Shulz, who joins the company from Rolls-Royce, will take over the role in January 2018 and will report directly to Airbus CEO Tom Enders.
Eric Schulz started his career in 1986 with Aerospatiale-Sogerma before holding numerous senior management positions with companies including Air France, ,British Airways, Goodrich, EADS and Rolls-Royce. He holds a Master's Degree in Mechanical Engineering from the Geneva Engineering School and in Aeronautical Engineering from Paris' ESTA Engineering and Technology School.
Airbus CEO Tom Enders said: "We are glad to have Eric Schulz joining our team. He has broad international experience in the aerospace industry, a deep understanding of airline operations and aero engines as well as a proven track record in building and effectively leading organisations in complex environments. This combination of skills and experience makes Eric the right pick to succeed John Leahy at a critical juncture of our company's development,"
Outgoing Chief of Sales Mr Leahy has been with Airbus for 33 years and has been responsible for the sales of 16,000 aircraft, a figure equivalent to 90% of all the Airbus commercial aircraft ever sold, earning him the nickname "Mr Airbus".
Speaking about John Leahy, Tom Enders said: "There are not enough words to express the gratitude I feel for John Leahy both on a professional and personal level. His contribution to Airbus' commercial aircraft business is epic. His relentless efforts, his vision and his dedication were key factors in propelling the company from an industry underdog to a world leader. No matter how hard the challenge I have never seen John give up on anything," adding "His tremendous fighting spirit and his unwavering loyalty to the Airbus flag have made him an inspiration for many, including me. He has become a good personal friend and I wish him a restful and well-deserved retirement."
It is understood that Mr Leahy will remain with Airbus for a short transitional period.