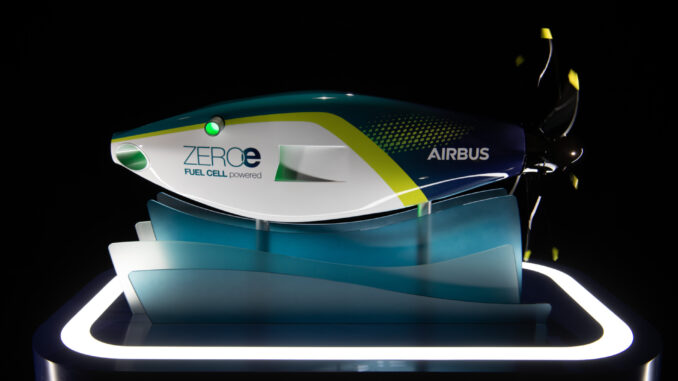 Airbus has revealed plans for its hydrogen fuel cell-powered aero engine that could power its zero-emissions aircraft into service as soon as 2035.
Named ZEROe, the turboprop engine will use hydrogen fuel cells to create electricity powering the engines and will be tested on an Airbus A380 test aircraft (MSN1) which is being retro-fitted with hydrogen tanks.
The Airbus solution is different to the recently tested Rolls-Royce project which uses hydrogen to power the gas turbine as fuel instead of Kerosene.
"Fuel cells are a potential solution to help us achieve our zero-emission ambition and we are focused on developing and testing this technology to understand if it is feasible and viable for a 2035 entry-into-service of a zero-emission aircraft," said Glenn Llewellyn, VP Zero-Emission Aircraft, Airbus. "At scale, and if the technology targets were achieved, fuel cell engines may be able to power a one hundred passenger aircraft with a range of approximately 1,000 nautical miles. By continuing to invest in this technology we are giving ourselves additional options that will inform our decisions on the architecture of our future ZEROe aircraft, the development of which we intend to launch in the 2027-2028 timeframe."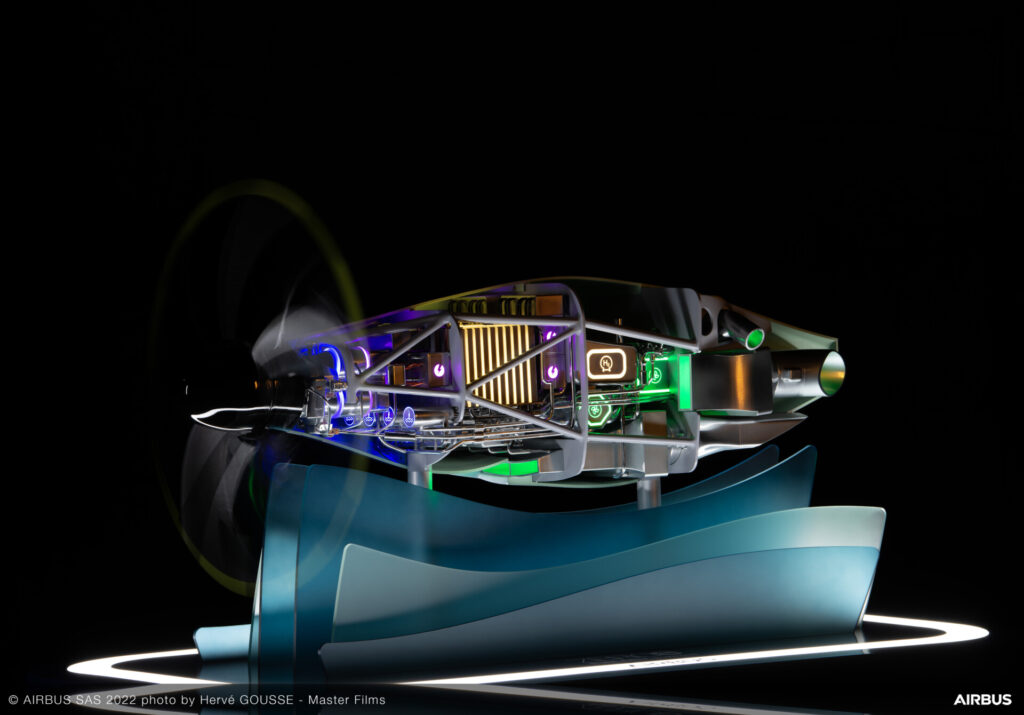 Like Rolls-Royce, Airbus identified hydrogen as one of the solutions to meet net-zero targets with the only emissions being water although questions still remain about how the hydrogen is produced with so-called low-carbon hydrogen production not being as prevalent as fossil-fuel-produced hydrogen.
Hydrogen fuel cells are being looked at as when stacked together, their power output is scalable and there are also options for combing gas turbine engines and fuel cells in a hybrid-electric setup.
Fuel storage can be an issue because for the same amount of power, hydrogen in liquid form takes around double the space of kerosene.