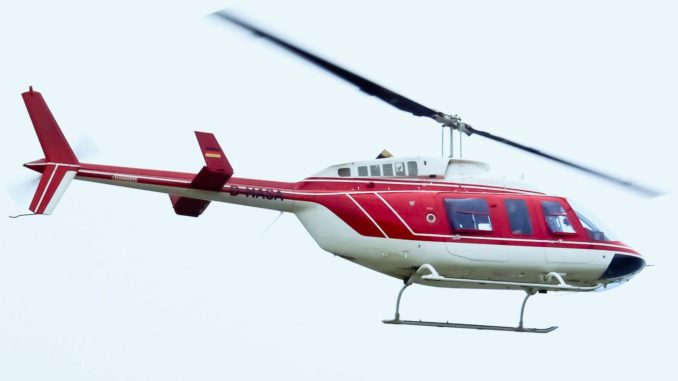 Cardiff Airport based Dragonfly Executive Air Charter is to begin rotary charter operations after taking over the management of a Bell 206 on behalf of a client.
Dragonfly, who currently operate a fleet of Beech King Air fixed wing aircraft in the executive charter market, hope that the helicopter will appeal to race fans and those seek off airfield operations.
CEO Howard Palser said:
"This aircraft is not part of our King Air charter operation as such; it is just an extension of it. This will allow us to get up to mid Wales where there aren't any airports and there are decent country house hotels, and we can pick up people from mid and south Wales and fly them in to Cardiff, and then take them onwards in the King Air."
The JetRanger owner is very interested in horse racing, and Palser sees charter potential in this field: "One possibility is to encourage jockeys and the like to come to Ffoslas, the racecourse in south Wales to the west of Swansea, who can fly by fixed wing into Cardiff and then can be taken by helicopter straight in to the middle of the racecourse."
WIth the Rugby Union World Cup imminent, Palser says he will not have enough time to get the aircraft online for the start of the tournament, as CAA approval is likely to take a few weeks. "All of our manuals have been written, and we are now looking for suitable crew to be attached to the aircraft," he continues.
"This does open up a new door for us. I have other clients looking to place an Agusta 109 twin, so it will certainly pave the way for that. We are always open to growth."