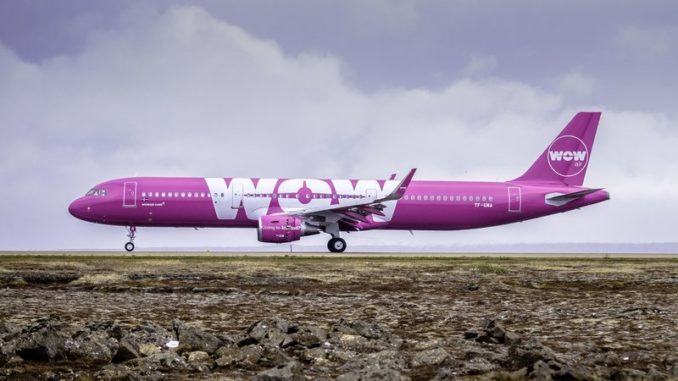 Icelandic low-cost airline WOW Air (WW/WOW) is to move all flights from London Gatwick (LGW/EGKK) to London Stansted (STN/EGSS) from the end of March 2019.
The move will mean anyone who has booked the daily flight from Gatwick to Reykjavik (KEF/BIKF) after that date from Gatwick will have their flight moved to Stansted. The last Gatwick flight will operate on the 31st March 2019.
WOW Air has been undergoing a significant restructuring and cost-saving programme as the airline was losing money and a move to Stansted will help the airline lower its UK operating costs.
London Stansted Airport's Aviation Director, Mats Sigurdson, said: "We're delighted that WOW air has chosen to base its London operation at London Stansted Airport.
"We saw really high demand over the summer from passengers choosing WOW's flights to Reykjavik and beyond to destinations across the United States, and inbound tourism to London and the East of England. We look forward to welcoming more WOW air passengers to London Stansted Airport early next year."
Under EU regulations, Passengers are only entitled to compensation for an airport change if they are notified less than 7 days in advance so if you are booked on a Gatwick flight after the 31st March 2019 then you will need to cancel any hotel or parking you may have booked as early as possible in order to maximise any refund you may get as the airline will not be responsible for any losses.