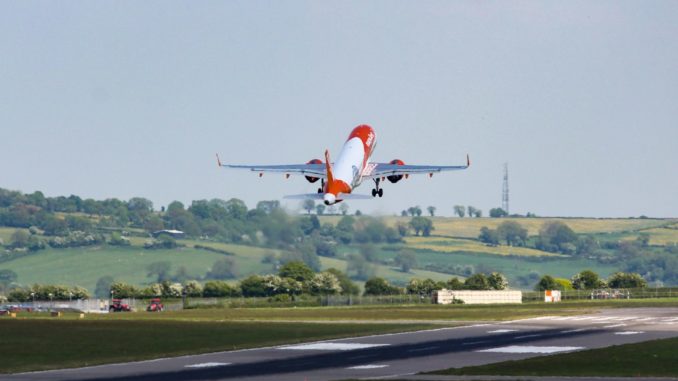 As the new year begins, so do the January sales but rather than picking up that new scarf or dress, why not pick up a bargain flight.
Here is our round up of the very best New Year sales from the UK airports.
Norwegian
Norwegian.com is offering flights to the Boston, USA from London Gatwick from just £135! Other bargains include Las Vegas for £164.90. They fly state of the art Boeing 787 Dreamliner aircraft too so you be sure of a great experience. Find out more at: https://www.norwegian.com/uk/offers/new-year
Easyjet
Low-cost airline Easyjet is offering 400,000 seats with 20% off, whilst percentage discounts on flights can be confusing (no-one really knows what the true base fare is) there are plenty of discounts to be had such as Bristol to Glasgow for £22.49. Find out more at https://www.easyjet.com/en/inspireme#inspire=1&date=United-Kingdom_One-Way_Jan-2019-sale
Budget airline Ryanair has launched a mega-sale with flights from London Stansted starting at just £4.88 with destinations including Stockholm and Oslo. Other UK airports have flights starting at just £5.76 such as Edinburgh to Copenhagen. See all the bargain fares at https://www.ryanair.com/gb/en/plan-trip/explore/flight-deals-and-sales
British Airways sale ends on the 31st January and has fares including London Heathrow to Chicago, USA for £295 return, or business class to New Orleans from £1685. Outisde of the USA, they are also offering Singapore from £416 and Hong Kong from £519. For full offers and deals visit https://www.britishairways.com/en-gb/offers/sale
Flybe has launched a "You Snooze You Lose" sale offering 1 million seats with 20% off. As with the Easyjet sale, percentage discounts can often be misleading but there are certainly some bargains to be had such as Cardiff to Belfast for £24.99 or Manchester to Toulouse for £24.99 https://www.flybe.com/sale
Cant't decide?
The best way to get an overview of fares, including sale fares from your local airport though is Sky Scanner, simply pop in where and when and find the cheapest flights or even, just put in your departure point and choose "everywhere" to see the cheapest places to fly too. Find our more at Skyscanner
Terms and conditions will apply to all these deals so check the small print on the respective websites carefully before booking.