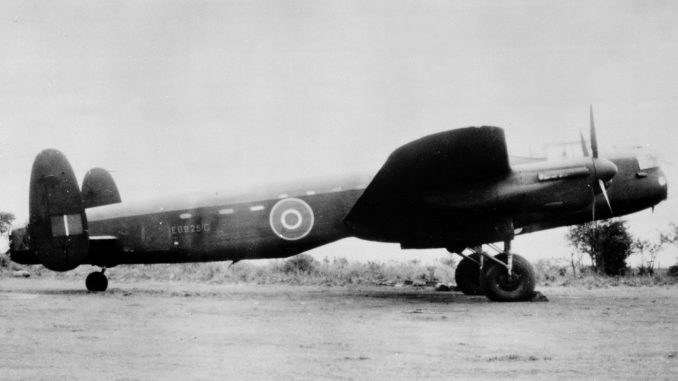 Occasion will be marked with a Lancaster flypast
Wales will see a flypast of the Battle of Britain Memorial Flight (BBMF) Lancaster this evening at Chepstow and Cardiff as the Welsh connections to the famous Dambusters raid are remembered.
The raid, known as Operation Chastise, took place 75 years ago over the course of the 16th & 17th May 1943. It saw 19 Lancaster bombers from 617 Squadron set off to destroy the Dams along the Eder, Mohne and Ruhr rivers.
One of the pilots was Flt Sgt Bill Townsend who lived in Chepstow as a boy.  Flying O for Orange he led the final wave of 6 Lancasters which attacked the Ennepe dam. A plaque will be unveiled on the house he lived in later today.
Read More: 617 Squadron Reformed
The BBMF Lancaster is due to fly over the town at 18:40 BST before continuing to Cardiff for a flypast of the RAF100 Gala dinner taking place in the city.
Chepstow doesn't have the only link to the Dambusters though. The squadron practised destroying the Nant-Y-Gro dam in North Wales in the lead up to the raids and Squadron Leader Guy Gibson has a connection to Penarth. Penarth based Group 617 honours that memory.
Gordon Yeo from Barry was also one of 133 airmen who participated in the raids. He was 21 years old at the time.
You can find out more about the Dambusters raids at the official RAF website https://www.rafbf.org/dambusters