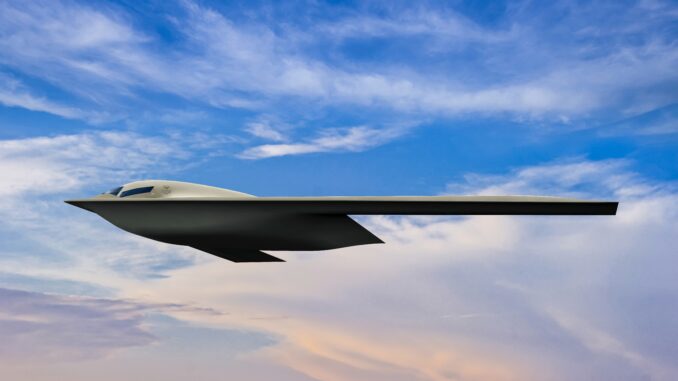 At 00:35 UK time on the 3rd December Northrop Grumman will unveil the B-21 Raider, the US Air Force's latest stealth aircraft and long-range strategic bomber.
According to sources in the US Government, six B-21 Raiders are undergoing final assembly at Northrop Grumman's Palmdale, California facility ahead of the unveiling in a few months' time. The first flight of the type is expected in early 2023.
Tom Jones, corporate vice president and president, Northrop Grumman Aeronautics Systems said: "Northrop Grumman is proud of our partnership with the U.S. Air Force as we deliver the B-21 Raider, a sixth-generation aircraft optimized for operations in highly contested environments,"
Watch live as the new aircraft is unveiled at Plant 42 at Palmdale, California.
Video courtesy of Edwards Air Force Base.