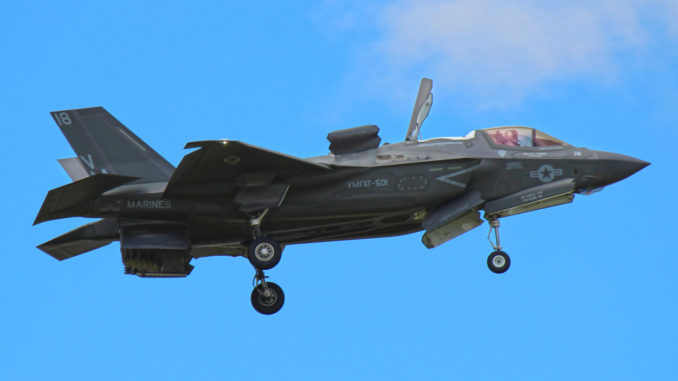 Construction of an F-35 production facility in Weeze, Germany has begun following a groundbreaking ceremony attended by top officials including the Supreme Commander of the German Air Force (Luftwaffe).
Rheinmetall, Northrop Grumman and Lockheed Martin are working in partnership for the new state-of-the-art factory which will build the centre fuselage for the Lockheed Martin F-35 Lightning II fighter jet which has now been bought by the German Air Force.
The facility will use systems and technology developed by Northrop Grumman at its Palmdale, California site to produce the centre fuselage sections and will operate under the name of Rheinmetall Aviation Services GmbH.
400 highly skilled jobs will be created by the factory which covers an area of 30,000 square metres, (322,917 square feet) and will produce 185 centre sections per year.
Attendees of the groundbreaking ceremony included Mona Neubauer, the minister for economic affairs, industry, climate protection and energy of North Rhine-Westphalia; Vice Admiral Carsten Stawitzki, chief of the equipment division in the German Ministry of Defence; Lieutenant General Ingo Gerhartz, supreme commander of the German Air Force; and Annette Lehnigk-Emden, head of the Federal Office of
Equipment, Information Technology and In-Service Support, the German procurement agency, and US Consul General NRW Pauline Kao.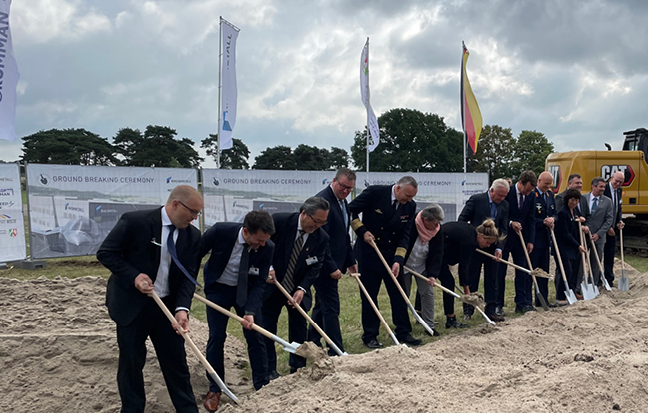 Overall the Weeze plant will produce over 400 F-35s for the German Air Force and its allies.
"With the F-35 factory here in Weeze, we are creating a new nucleus for aerospace technology in North Rhine-Westphalia and opening a new chapter in German-American cooperation," declared Rheinmetall CEO Armin Papperger. "The F-35 Lightning II is a core element of Western security preparedness. Just as the former Royal Air Force base at Weeze was a pillar of NATO air defence during the Cold War, the Rheinmetall factory in Weeze is destined to play a significant role for NATO's F-35 user nations. We are aware of this responsibility and will do everything in our power to ensure that our F-35 fuselage production is a success."
"The proven success of our Integrated Assembly Line helps to ensure that Northrop Grumman affordably manufactures a next-generation aircraft that meets the needs of a growing number of International customers," added Tom Jones, corporate vice president and president, of Northrop Grumman Aeronautics Systems. "Combined with Rheinmetall's experience with German Armed Forces and European industry, the collaboration with Rheinmetall and Lockheed Martin will foster critical skills and energize the region's economy with high-tech job opportunities."