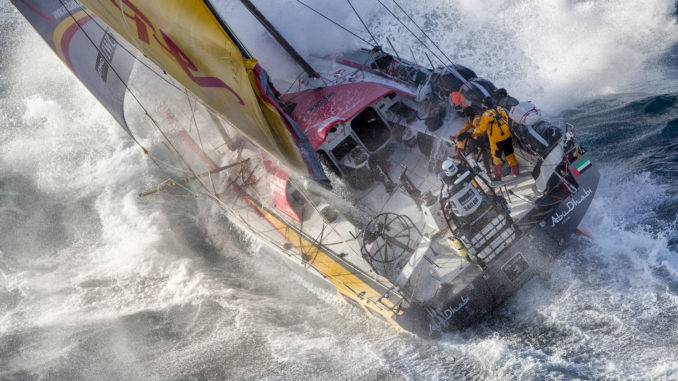 Sailing, not something we normally cover here on Aviation Wales but as the 2017/18 Volvo Ocean Race gets underway,  its potential to boost Cardiff Airports passenger numbers is in focus.
The Volvo Ocean Race is a round-the-world yacht race that takes place every 3 years. It provides teams with the ultimate test of sailing in some of the harshest conditions on earth.
The 2017/18 race starts today at 1 pm (BST) from Alicante in Spain. The first leg is a mere 1,450nm sprint from Alicante to Lisbon before heading down to South Africa.
You can also watch the start live on the Volvo Ocean Race website.
So what does this all mean for Cardiff?
In June 2018 the Volvo Ocean Race comes to Cardiff after a transatlantic race from Newport and will be the pinnacle in a 2 week-long Ocean Race event in the Welsh Capital.
The Volvo Ocean Race village opens on 27th May 2018 with an in-port race taking place on 8th June 2017.
Being a host city is expected to be worth around £60m to the economy of Cardiff and the surrounding area with an influx of people visiting for the event.
Cardiff Airport is expected to get a passenger number boost with fans, spectators and support teams arriving at Wales' national airport.
A host city for events
Cardiff has proven itself to be a very capable host of major sporting events with the Volvo Ocean Race coming almost a year to the day after the UEFA Champions League final which was held earlier this year.
That event saw 21,000 passengers arrive via Cardiff Airport.
Find out more at the Volvo Ocean Race website.