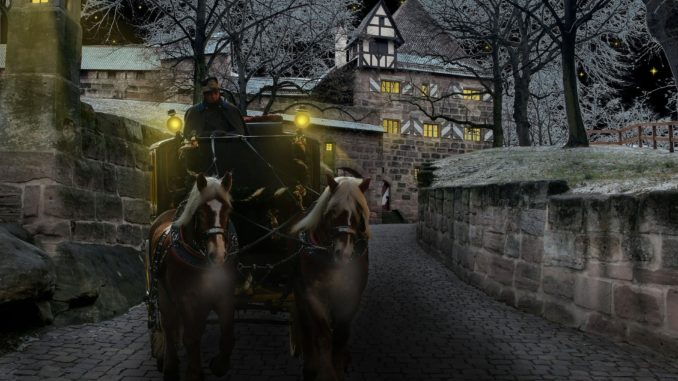 Looking for the ultimate Halloween destination for a last-minute getaway? look no further than the king (or should that be Prince) of dark destinations.
Located in central Romania and bounded by the Carpathian mountains, Transylvania is famous for its medieval towns and castles.
One castle, in particular, Bran Castle is home to the legends of vampires, made famous by Bram Stokers Dracula.
Often the image of Transylvania is one of a dark, foreboding region filled with scary castles in the mountains, 7ft tall butlers, menacing howls of wolves and of course bats. The real Transylvania, however, is a landscape of flower-filled meadows, medieval villages and in the winter, ski slopes.
Of course, you are rarely far from the Dracula myth in Transylvania and the tourist board makes sure of it, and who can blame them. Bram Stokers Dracula is one of the most famous stories of all time and if that was written. But if you visit Transylvania with vampires in mind, be prepared to be surprised, and amazed.
As mentioned earlier, Bran Castle is central to the legend of Dracula, and as such is central to any visit to the region. Bran Castle was conceived in 1377 when Louis I of Hungary gave the Saxons of Kronstadt the privilege to build a stone castle, at their expense of course.  Bran Castle was used in the region's defence against the Ottoman Empire, and later became a customs post on the mountain pass between Transylvania and Wallachia, another region of Romania.
Known as the Home of Dracula it draws thousands of visitors every year in search of Count Vladimir Dracula, although it isn't actually named in the book and it is unlikely that Bram Stoker knew anything about the castle. That said, it does have links to Vlad the Impaler, also known as Vlad Dracul.
So for a destination that has the power to scare, and surprise, Transylvania has to be the ultimate Halloween destination.
Getting there
Flights to Transylvania normally go from London Luton (LTN/EGGW) to Tirgu Mures (TGM/LRTM) with Wizz Air but the airport is currently undergoing a runway renovation. As a result, flights have been transferred to Cluj International Airport (CLJ/LRCL). The airport is a bit further north of the region but is still viable for a long weekend.
Where to stay
Hunter Prince Castle & Dracula Hotel, Turda.
The Hunter Prince Castle & Dracula Hotel is a traditional hotel with a high rating (4.5) on Tripadvisor. Previous guests praise its food and traditional Romanian atmosphere. A weekend at this hotel from Friday 28th October to Monday 30th October comes out at just £80.
Located close to Bran Castle the Citrin Hotel is an intimate hotel located in the centre of Brasov. The Citrin hotel makes a great base for exploring Basov and its medieval citadel and the famous Black Church. Rated 4.0 on Trip advisor a weekend at this hotel from Friday 28th October to Monday 30th October comes out at just £60.