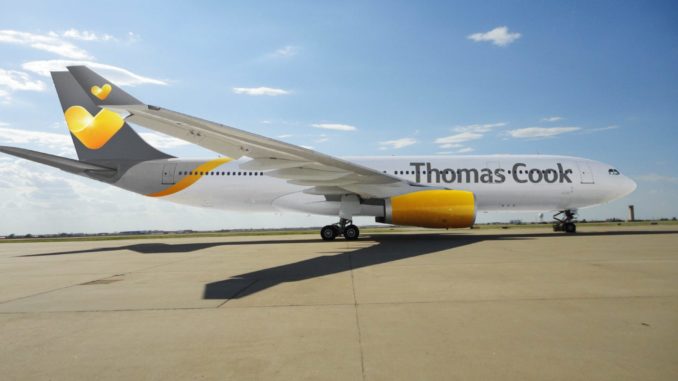 Sources have confirmed that Virgin Atlantic has entered a bid for the long-haul operations of Thomas Cook Airlines.
Thomas Cook put the its airline business, Thomas Cook Airlines up for sale as pressure mounts on tour operators from weakening profits.
Virgin Atlantic has expressed an interest by submitting an initial bid for the airline, but only the long haul part of it for an undisclosed amount.
Long-haul accounts for around 20% of seat sales for Thomas Cook Airlines and is operated by its fleet of Airbus A330 and includes destinations in North and South America as well as the Caribbean, India and South Africa.
The long-haul services operate from London Gatwick, Manchester and Glasgow.
In contrast, sources have said that other bids for the airline include offers for the entire airline business, which includes Thomas Cook Scandinavia and German charter airline, Condor.
Virgin Atlantic recently joined forces with Stobart Group to takeover UK regional airline Flybe under the brand Connect Airways Ltd and is heavily involved in turning around the fortunes of the loss-making operation.
Other interested parties include Chinese company Fosun which has been steadily increasing its stake in Thomas Cook. A stake that now stands at over 18% but Chinese ownership of the airline would not be allowed under current EU regulations.
According to other reports Thomas Cook has sought additional funding to prop it up during the rest of 2019 as investors become jittery about its ability to manage its debts. It has reportedly sought £400m in financing.